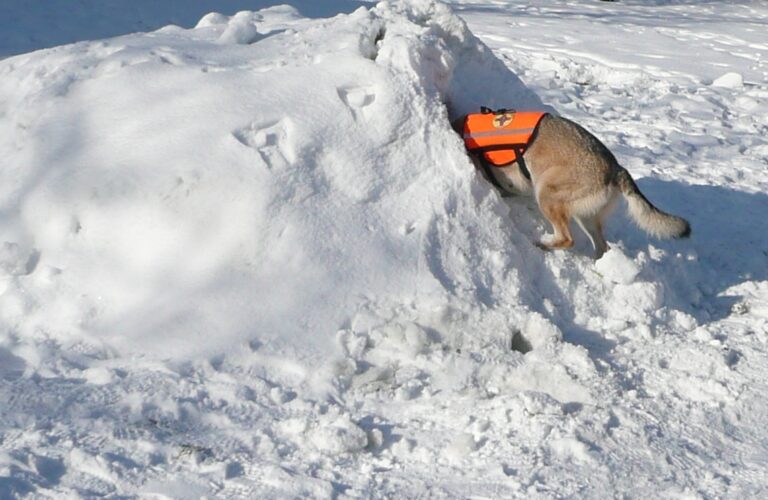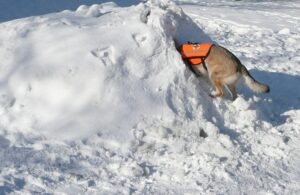 Holy crap, newsiness! It's been a while since I posted some of this stuff, but DAAAAAYUM has life been crazy. Work has been INSANE, home life has been busy and I had a weird slightly-depressive funk I had to work my way through (nothing bad, just turning 40 stuff mostly), but things are balancing out again, which means it's time for NEWS, and hooooooly crap is there a ton (over 180 items). Several weeks worth of stuff from all over the map (so much so that this post will likely be written over a mult-day period). This post will be so damned big I'll have to put it behind a cut just to help make the front page look sane, so here goes…

Please note, all videos will be embedded below after the news pieces themselves.
X Rebirth – Rock, Paper Shotgun has some new screenshots that'll make your graphics card weep, there's a new video from Gamescom up (in German with subtitles), a video looking at the game's scale and you can now pre-order the game on Steam as well. Then, the GameOverCast has some coverage of the game from Gamescom and finally, an intrepid fan put together a post compiling what's known so far about the game.
Horizon – There's a new wiki over on Gamepedia covering the game.
Drox Operative – There's a new beta patch out that adds a ton of quest types and more.
Star Conflict
– They just announced a massive update that changes a lot of modules in the game. There's alsoa new patch that adds more achievements to the game, and a new invite system according to the dev blog.
Epic Space Game – Big news is a new Kickstarter campaign for an expansion to the game. Also, a new patch allows for improved station construction. Lots of patches recently, 'eh?
Starpoint Gemini II – There's a new photo of some shootey action in the game on Twitter, and a new videos of the Vigo space station and the planet Iolia as well!
Eterium – A new dev blog entry talks about the game's recent beta release (which I still need to try). There's also a new ship library in the game, a new mission simulator as well as a preview of recent lighting improvements and the new loadout screen. You can also see new screenshots of the Eridani system and the Lyota system. Finally, there are some screenshots of a Revi Orbinal Mining Facility, as well as an assault on said facility.
EVE Online – The big news is that Odyssey 1.1 has been deployed to the live server. The Mittan has a ton of news coverage of recent events, such as the taking of an entire constellation and so much more I can't even link it all.
Galactose – Their blog has been updated with some new concept art, word on the game's development and trail effects!
PULSAR: Lost Colony – The folks at Indie Retro News (great little site, by the by) made me aware of this game, and Rock, Paper Shotgun also had a nice little writeup about it. Can't wait to learn more.
Open Imperium Galctica – The game has had quite a few updates of late, the latest had some minor fixes, for example.
Deuteros – Indie Retro News also made me aware of this PC update to a classic Amiga space strategy game that I totally plan to look into.
Wing Commander – According to the CIC, there are some WC-related easter eggs in the recently-released Game Dev Tycoon.
Epic Space Game – There's a new patch that adds what appear to be tutorial missions.
Infinite Pixels – There's a new alpha available which includes a new look, bug fixes and a price drop. There's a new video to go along with it as well.
Master of Orion II – The Mittani has a fun little retrospective of the game.
Strike Suit Zero – You can now get DRM-free DLC for your copy of the game over at GOG. The devs also talk about their favorite space combat games on their blog (spoiler, there's no Freespace 2, so I cry shenanigans). ;)
Star Citizen – The game has now reached $17 million in crowd funding! Wheee! There's also a video someone made of the P52 Merlin snub fighter outside of its Constellation-based home. ;) Gamespot also has a video of Chris Roberts' dream garage. There's also concept art for the Crusader, the Caterpillar, the deluxe hangar and the business hangar. Part seven of A Separate Law has been released along with part six. A new stretch goal page and FAQ have been added to the site, along with a new ship specs page. There's a fan spotlight looking at international sites, a recent press roundup and an interview with designer Blake Yates. In in-game news, the Xi-An arrest an alleged spy.
Freespace Open – In the latest edition of the HLP newsletter, they announced that the latest version of FSOpen, 3.7.0., is now out! Go get it my friends, I know I will be.
Infinite Space 3 – Their August update has some pics of new fleets in the game.
Last Jungle in Sector 17 – Their site now has a browser-based prototype of this space shooter you can play yourself. I'd try it, but it takes forever to load for some reason. Maybe it doesn't like Opera.
Limit Theory – The eighth development video has now been posted, but I've not yet watched it so I'm not sure what's in it.
Endless Space – At Unite 2013's Unity Awards, the game took away awards for best overal game and community choice. Congrats to them!
Starsector – A new blog post talks about sound effects in the next update, along with an accompanying video.
Retrobooster – There's a new version of the demo available with numerous bug fixes and enhancements, like flashlights! ;)
Star Trek Online – There's a new blog post looking at the Romulan Dhelan Warbird, the Elachi lock box and one on dilithium mines, a new installment of the Massively visit andsome new wallpapers. There's also a guest blog looking at the no-win scenario along with panel with the developers at a recent convention.
Void of Darkness – The game's Facebook page has a few new screenshots to gawk at.
Distant Worlds: Shadows – Matrix has released a massive new update to the game with several new fixes, along with a modding guide! Neat! Also, Adam over at Space Sector has a two part interview with Matrix Games' Erik Rutins about the game.
GoD Factory: Wingmen – There's a new logo on the game's blog, along with a post in which the game's developer has a few words about the state of funding for indies. Speaking of, they plan to try Kickstarting again. Good luck to 'em!
Beyond Beyaan – The save system is finished! Whew! I can't live without saving. Seriously. Also, there's a cute GIF of the new newscaster.
M.O.R.E. – The latest update on Kickstarter talks about a lot of stuff. Wheeee! (Losing my mind at this point. Seriously.)
Enemy Starfighter – Some fun press came in for this one. First from the official site, word on Oculus Rift support with an accompanying video. Giant Bomb and TIG Source have also discovered the game. :)
Wayward: Terran Frontier – A new blog post talks about the infinite maps in the game. The accompanying animated GIF is just sexy.
EVE Valkyrie – The folks at Polygon have an article on the Oculus Rift that also talks about this game.
Dominium – There's a new no news news post about the dev's RL issues. I know that feel.
Lunar Flight – The game has become an official Oculus Rift showcase title. Congrats to them!
Kerbal Space Program – The folks at Somnambulant Gamer have an interview with Bob Holtzman, head of PR for the game.
Solar War – The game has reached release status, hitting 1.0 a couple of weeks ago. Congrats to them!
Artemis – Version 2.0 of the game has come out (thanks Blues) which adds support for up to eight bridges (48 players), full 3D z-axis support and more. FYI, we'll be interviewing the developer of this game on this week's podcast, so stay tuned.
Deep Space Settlement – There's a new blog post talking about visibility and the fog of war, along with an accompanying video.
Star Villains and Space Heroes – There are new beta screenshots available to gawk at. I've been playing the demo of this one recently and I am REALLY digging it.
Elite – The author of "And Here the Wheel" — an Elite: Dangerous tie-in novel — talks about what Elite taught him as a seven year old.
0x10c – So the game has been cancelled by Notch, but will be continued by fans. Interesting.
Rodina – New screenshots are available, and boy are they sexy.
Vendetta Online – A new patch adds new notifications, removes filters and does other things.
Quintet – The folks at Ouya Gaming Source have reviewed the Ouya version of the game. (Oh god, the end is in sight!)
Kaiser Earth – This is a new game I've never heard of, but saw it pop up on Desura, so there ya go.
Galaxia Conquestum – I don't even recall how I found out about this turn-based arcade game thingy, but it looks neat.
Astrobase Command – I'd never heard of this space station builder thingy until Rock, Paper Shotgun did a little writeup on it.
Galaxy Union – Another one I saw pop on Desura, this time it's a minimal 4X space game.
Obliterate Everything 2 Gold – This is a space RTS I've never heard of before but is new on Desura, so I plan to check it out soonish…
Oresome – A new version is released which adds new ships, better mining and so on.
Kickstarters – Finally (OMG, FINALLY!), I found some spacey gamey Kickstarter campaigns currently underway, such as System Lords which I thought were worth your time. ;) (There was another one, but it's since been cancelled, sadly.)
In deals we have a bunch. First, the daily deal on Steam is Galactic Civilizations II for $4.99. Arcen Games is also having a Labor Day Sale in their store which appears to include all of their games including the AI War series. The latest Indie Royale bundle has now added Aeon Command for a little over $4 for all of its games. If you're a Mac gamer, you can get X3: Terran Conflict and Albion Prelude in the Back to School Gamer Bundle for whatever price you want, apparently.
Finally, in related news, Hardware: Shipbreakers is now Homeworld: Shipbreakers thanks to Gearbox loaning out the IP. Next, the Endless Space folks are working on a 4X fantasy game called Endless Legend. Indie developers can now submit their games directly to GOG from the site, and GOG will actually give them a small advance to help with development, which is mega awesome. Finally finally, the Kerberos folks are planning a new Sword of the Stars spinoff, this time called Ground Pounders, according to Blue's. It looks a lot like Panzer General, in a very good way.
OMG THAT'S IT! Thanks for reading guys, and enjoy! I'm gonna go take a nap!