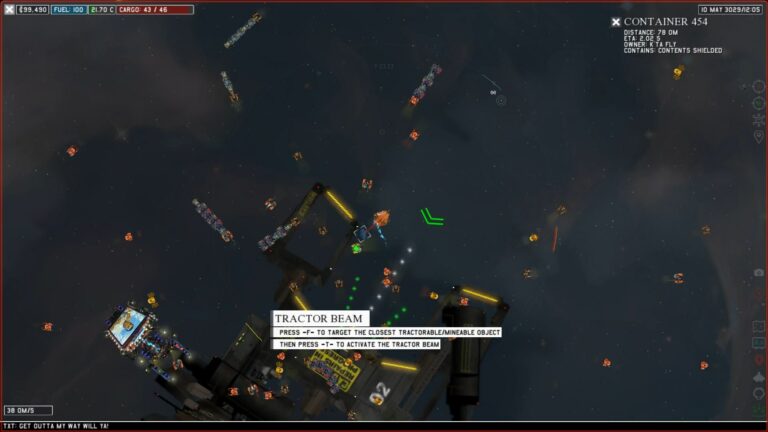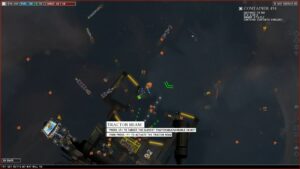 OMG it's Friday! HUZZAH! Seriously, y'all, this week has been a killer energy-wise, so I am very, very happy for the weekend to finally be here. It should be a great one too. Tomorrow we'll be seeing Kingsman: The Golden Circle with some close friends, and then Sunday is the final Earth & Beyond meetup followed by SO MUCH RECORDING. Seriously, if you read yesterday's post, you know that a ton of games and expansions have dropped recently. Well, four of those games were 1.0 full releases. This means this weekend, I have to try to make videos for Heat Signature, Ancient Frontier, and SpaceDweller. Usually I make five videos in one go to cover the entire week, but that won't work this time. I'm gonna have to break it up so I do a couple on Sunday, then some on Tuesday and also likely Wednesday evenings as well. Then NEXT weekend I'll have to make time for both Stable Orbit and Destination Ares, the latter of which came out to day.
Yeesh devs, could ya spread out your releases a bit? Folks only have so much time and money. I #firstworldAMAZINGproblems
Anyway, speaking of videos, today is the last 3030 Deathwar Redux video, and as always, it's a ton of fun. In this video, I get my first photography mission. The game has two types, photograph a person or a planet, and for this one, it was a person. These never seem that dangerous because I never seem to get caught. The planet photography mission has had pirates shoot me up pretty good, so apparently, they don't take kindly to photographers. This game is sooooooo great you guys. It's fun, funny, really well-designed and just a blast to play. If there was nothing new to play next week I'd do another week of it, but alas…
Last night's session of Borderlands 2 was a blast. We went through a lot of quests, killed a ton of robots, and I got a nice new sniper rifle out of it. I'm still getting used to this assassination/sniper fellow (the entire session, I'd forgotten how to do a melee attack, for example), but I'm really enjoying the carnage. I'm also astounded as to how large this game is. Can't wait to play more!
Now onto news and such my friends!
Astrox Imperium has been formally announced! There's a new website and a video for y'all to watch!
Destination Ares, as mentioned earlier, hit 1.0 on Steam today, and they have an announcement talking about what went into the final version.
NEXT JUMP: Shmup Tactics released its free expansion, Red Legionnaires, today! Check it out, it's a great game.
Initiative sadly did not make its Kickstarter funding goals, but while they may be down, they are not out.
Stationeers has a new dev blog about many upcoming features.
Astrobase Command has a new teaser video for y'all to watch.
XO has a nice and meaty development update for y'all. So glad the game is still kicking because I do wanna play it.
Stellar Tactics hit Steam one year ago today, apparently, and has a new video showing off ship combat. I really need to get to the ship portion of the game.
Morphite apparently has spaceships, which means I cover it, so yay! It just came out too!
Ancient Frontier already has a small patch that fixes a slew of things.
Heat Signature also already has a patch that adds windowed mode natively! Yay!
Gangs of Space has now made permadeath optional, which is really nice.
Wayward Terran Frontier: Zero Falls got a nice small patch as well.
Finally, there's a Kickstarter going for a book on spaceship art called Starshipwright Book One from an artist who's done work on many video games. Check it out.
Finally, in sales, there's a Stellaris sale going on over on 2game.com.
That's it folks, have a great weekend and I hope I'll see y'all on Sunday!