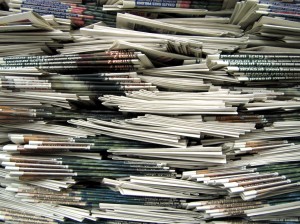 Hello my friends! I'm sorry I've been so absent of late, but wow am I tired! A short time ago, I went to Yosemite for the better part of a week (some pics here) for a wedding in which my girlfriend was the maid of honor. As awesome a time as I had, it was EXHAAAAUSTING and I feel like I'm still recovering from the sleep deficit, so I've just only had energy for some basic gaming needs, you know? ;) There's been a ton of news out since then, however, so I'm gonna try to get to all of it. Here goes!
Distant Worlds: Universe – The folks over at Matrix Games finally announced the final installment of the Distant Worlds series, which will include all previous expansions as well as new content, and said it'll be out in May! Can't wait!
FTL – Polygon has some video of the upcoming Advanced Edition from GDC, which looks fantastic. Sadly I can't embed the video.
Star Citizen – Plenty of stuff from a variety of sources, so much I've likely missed some, but we have from the official site, a Galactic Guide to Tiber, an article from the Terran Gazette entitled An Uncertain Future, Dateline: Sesen parts Six, Seven and Eight, The Next Great Starship episodes Six, Seven and Eight, some in-game fiction covering The Extraterrestrial Child, work in progress updates on the Scythe and Avenger fighters, a sale on volume one of the hardbound Jump Point book, and episodes Twelve and Thirteen of Ten for the Chairman. Then, IncGamers let us know about a Squadron 42 video development diary, and Stick and Rudder has an article on getting perspective about the game's development and some sims you can play while you wait for Star Citizen to be released. Finally, a press release announced that Cloud Imperium will be working with Moon Collider on the game's AI. Whew!
Galactic Civilizations III – The first gameplay video has been released, and it looks pretty cool!
The Last Federation – Lots of updates on combat, including a new video, information on its revisions and some behind the scenes info. Great stuff.
Starpoint Gemini II – The folks at RPG Watch reported that there's a new Q&A with the devs over on RGN that's a pretty good read.
Wayward: Terran Frontier – A small blog post from the dev tells us the game isn't dead, which is awesome. Hopefully we'll hear more soon.
EVE: Valkyrie – Polygon is reporting now that this game will be a Playstation 4 and Rift exclusive. Sads, I was hoping to play it on the PC, but it's one more reason to get a PS4 (I was gonna get one eventually anyway). Thanks for the clarification Josh, glad to know it's still coming to PC.
Approaching Infinity – This has appeared on Steam Greenlight according to blog and Kickstarter posts. Go vote for 'em! There's also a new mod for the game called Eden Sector that looks pretty cool.
Interstellaria – The folks at Rock, Paper Shotgun wrote up a little article covering recent game developer animated GIFs, including this one from the game, which I just adore. There's also a new entry in the design a ship contest.
Space Engineers – A new survival mode has been added to the game, which includes all new ways to die. Wheee!
Beyond Beyaan – We have both a progress report, a look at planet code a and blog post talking about trying to match the mechanisms of the first MoO game.
Ascent: The Space Game – You can now pre-order the Windows client on Desura for $4.99, which I recommend. ;)
Gran Vitreous – You can now pre-order this spacey shmup ARPG thingy on Desura as well for $4.99.
Steam Greenlght – In the past month we've had two batches of games make it to Steam through Greenlight which includes Star Rift (which I'd not heard of), Vendetta Online and Taikodom: Living Universe (which I thought had turned into vaporware at this point). Congratulations to all of the winners!
Elite: Dangerous – Eurogamer talks to David Braben about the game, and Gamasutra has a fascinating article about the studio's in-house game jams.
AI War – No less than three patches have been released recently which fix bugs and revise the economy a bit.
Wing Commander – The CIC has a bevy of news, including the original game being mentioned in a new Guinness Book of World Records book, a look at the historical Victory battlegroup, an old interview with Chris Roberts, some Kilrathi ship renderings, VDU pilot images from the second game, a hack fix to extend the subtitles in the forth game, and news that the music kickstarter succeeded in its goals. Whew!
Drox Operative – There's now a Linux demo for y'all to check out (and I suggest you do so, as this game is aaawesome).
Rodina – There's a new version of the game which includes internal ship fires, improved crashing, and other horrible "improvements". ;) Yeah, like flying the ship wasn't dangerous enough before…yeesh…
Galaxial – Space Sector brings word that there's a new video of the game in action for us all to gawk at, and it looks great.
Gratuitous Space Battles 2.0 – Cliffski has a new image of the game's improved lighting. So pretty.
PULSAR: Lost Colony – The game's forum has details on the most recent updates for the game, along with a new devlog video.
Paragon – Alpha 5 is now available for purchase/download and include new ship meshes, more ships and smaller bug fixes.
StarDrive 2 – A new devlog video is up for those who wanna see more about this sequel.
Horizon – PC Gamer has a review of the game which seems as lukewarm as some others who've covered it.
Open Imperium Galactica – A new version of the game offers some minor fixes and improvements.
Deep Space Settlement – Over on Twitter (ugh), Matthias has posted a pic of some new sensor components (oooohhhh) which looks snazzy. If there are other pics since then I've missed them. Because Twitter.
FleetCOMM : Operation Vigrior – Several updates recently cover things such as movement, a problem with learnability and a new video looking at Heimdall ships. Wheee!
Strike Suit Zero – The Playstation Blog has a new video of the upcoming Director's Cut along with some screenshots for y'all to gawk at.
Dominium – A new blog post has some new images of the game as well as a progress report of sorts.
Human Extinction Similator – The dev has some new blog posts covering problems with Steam, blues regarding being an indie and more.
M.O.R.E. – A glorious new update on their Kickstarter with a ton of new informations. ;)
Retrobooster – There's a new post covering some of the ickier monsters in the later portion of the game.
Kerbal Space Program – According to Polygon, Squad and NASA are teaming up to bring realistic asteroids and rocket parts to the game. Cool!
GoD Factory: Wingmen – The game will finally move forward thanks to a partnership with Bandai Namco! Congrats to the devs on the success of their persistence. ;)
Defect: Spaceship Destruction Kit – A new beta includes a tutorial mission among other things.
EVE Online – EVE: Source, which is a 200+ page book on the game, its history and its lore, is now available for purchase according to The Mittani.
No Man's Sky – The procedural engine is so advanced in the game that it scares its creator, according to CVG.
Firefly Online – VG247 has a little look into the game from their time at GDC.
Galactic Command Echo Squad – This game is now, finally, available on Steam after many years of being unavailable.
Slower Than Light – This is a really cool looking 4X game I found on Kickstarter that is a hard sci-fi game that strives to keep the speed of light as the universal speed limit it is. The game's site is also updated regularly with new info. Check it out.
Union – Thanks to reader Kevin for letting me know about this new cooperative bridge simulator! It looks awesome!
Planets³ – I recently discovered this Kickstarter which kinda looks like Minecraft but with multiple planets and systems one can fly to. Check it out!
Wow, that was almost all of March up until now, huh? Yeeesh! We're not done yet though, as I have some deals as well as some related news. First off, in deals, Steam's recent rash of weeklong deals includes Space Trader: Merchant Marine for $1.49 (though the page itself says $4.99 for some reason). Finally, in kinda related news, GOG announced that they'll be supporting Linux starting later this year, which could see some of our favorite spacey classics reaching that platform.
WHEW that was a lot of stuff to get through. This post took forever to write, but y'all are worth it. :) Have a great day folks!