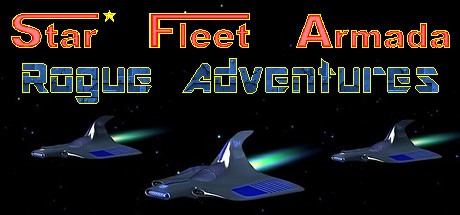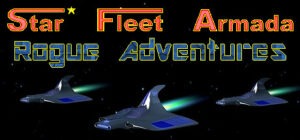 Welcome back to the Space Game Junkie Podcast my friends! We're back from hiatus, and this week, Jim, Hunter, Spaz and I talk the games we've been playing, some news, and discuss what a surprise and delight 2017 has been so far in terms if space games. Over two dozen space games have been fully released (i.e. hit 1.0, not early access) this year, and we're on track to beat 2016 in terms of releases. Not only have there been a lot of games, but many of them have just come out of nowhere and shocked us with how great they are. Star Fleet Armada, Icarus, Nevalia and more! It's been such a great year so far. We've also been playing a lot of other awesome games (as you can see below, we talked about a LOT, and I likely missed some). It's a pretty loose show, but it was a lot of fun to record, so we hope you enjoy it.
Podcast: Play in new window | Download (Duration: 1:56:00 — 50.7MB)
Subscribe: Apple Podcasts | Google Podcasts | Spotify | Amazon Music | Android | Stitcher | RSS | More
Next week on the show, we'll be having the other half of the team that brought us the original Star Fleet games, Mark Baldwin. We'll not only talk about those, but his work on the Empire games as well! Yay! As always, if you have a suggestion, comment or request, drop it below, email us at hail@spacegamejunkie.com or hit us up on the forums. Thanks for listening!
Show Notes
Games Mentioned
Total War: Warhammer Series
Conan Exiles
Skyrim
Starcraft Series
ARK
Warhammer: Mark of Chaos
Sonic Mania
Sonic Generations
No Man's Sky
Deadhold
Helium Rain
Lord of the Rings Online
LOGistICAL
Battleborn
Titanfall 2
Jurassic World: Evolution
Jurassic Park: Operation Genesis
Planet Coaster
Elite Dangerous
Halcyon 6: Lightspeed Edition
Battletech
Mechwarrior Online
Heroes of the Storm
Airmech
Planetary Annihilation
Total Annihilation
XCOM 2 Series
Ticket to Ride
Shadow Warrior 2
Absolver
Ogre
Star Wars: Battlefront II
Mass Effect Series
Icarus SCS
Star Citizen
Everspace
Galaxy of Pen and Paper
Children of a Dead Earth
X3
Player Underground Battlegrounds
Starcraft Remastered
Space Tyrant
Battlestar Galactica Deadlock