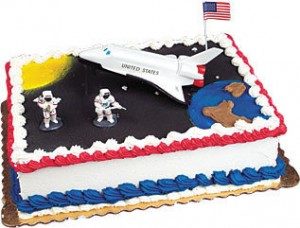 Hello my friends, and welcome to another contest (my biggest one yet)! This one I need your help with, so here's the deal. Space Game Junkie turns five next month (I launched the site on 8/15/11, which seems so very, very long ago now) and I want to match one milestone with another. My YouTube channel is within spitting distance of 5,000 subscribers as I write this (4,455 right now), so what I would love is some help in getting to this fantastic number. Here's the deal:
I want you to tell your friends, family and anyone who'll listen about my channel and ask them to kindly please subscribe. And I don't just mean retweet this or some such, you actually need to say something yourself. ;) If you do so, you'll be entered to win one of several prizes (one prize per winner), the big prizes being keys for recent popular games such as Space Pirates and Zombies II and Starpoint Gemini Warlords, or a bevy of Steam Keys for all of the Star Wars games from the recent Humble Bundle, including X-Wing, TIE Fighter and so on.
Here's a partial prize list for those who help promote this:
Grand Prize – Star Wars Steam keys from the recent Humble Bundle, including X-Wing, TIE Fighter, X-Wing Alliance and More
Grand Prize – Steam Keys for Empyrion, Space Pirates and Zombies II, Unending Galaxy, Descent Underground and Starpoint Gemini Warlords
Other Single Prizes – Steam Keys for Distant Star: Revenant Fleet, Space Engineers, GALAK-Z and more! (If you're a #gamedev and would like to add keys to this pot, please email me at contests@spacegamejunkie.com!)
Once you've done your promotion, let me know in the comments below by saying, "I've done the thing!" so I can add you to the list (and use a valid email address when you leave your comment). Now you can't just say you did the thing and not do it, because if I contact you as a potential winner, I'll want some sort of proof you did the thing, such as a screenshot of your post or a link, to verify you've done the thing. :) No proof means your entry is invalidated, and I'll choose someone else (and you can't do it after I email you either, c'mon now, I'll see that). Winners for this part of the contest will be chosen at random.
The 5,000th subscriber themselves will also be a winner, as they'll get a GOG code for every Wing Commander game GOG has (which is pretty much all of them)!
I'm still planning out the festivities for the actual birthday day (which will include even more prizes to be given away, space and non-space, as I've been building a huge list of keys to give away), but rest assured 8/15/16 will be a damned fun day (I'm taking it off, and plan to stream stuff all day). This contest will go up until either 8/15/16 or we reach 5,000 subscribers, whichever comes first. If the 5,000 subscriber milestone sadly isn't reached by 8/15/16, folks who promoted my channel will still get prizes, of course. :)
If you have any questions, you can either leave them in the comments below or contact me directly at contests@spacegamejunkie.com.
Thanks so much for helping me make the site's 5th birthday so special. Y'all are the BESTEST. :) Thanks, and good luck!