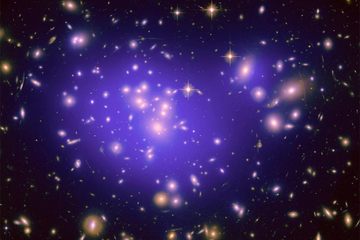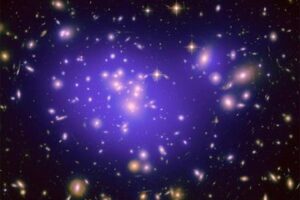 Heeeeelllo everyone, how y'all been? Me, I've been busy, not only with work, but with some articles for here as well, so a lot of news has happened in the interim. I've got a ton to go through, so let's get started:
According to Eurogamer, the long, long, long delayed fan-based project, Wing Commander Saga: The Darkest Dawn will finally, FINALLY be released on March 22. I know I'll be trying out this bad boy. You can also see a trailer below after the cut.
There's a mod being planned for The Ur-Quan Masters that will be called Project 6014 according to this forum post. This mod takes place shortly after the end of Star Control II, so it should be a good time.
In the world of EVE Online, Eve News 24 has a fascinating article about a few folks two trillion ISK due to exploits in the contract system. The dev blog also has new entries on little improvements, a streaming FanFest feed, launcher issues and price indices for February.
In Starfarer news, Space Sector has their own look at the game, which also got a new version released recently.
RTSGuru has some tidbits about beta updates and changes to the current beta version of Sins of a Solar Empire: Rebellion.
There's a new blog entry regarding Starfare that involves modding that looks pretty neat.
PC Magazine has a list of the "10 Classic Computer RPGs" and, as I'd hoped, Starflight makes the list.
According to folks at the recent Game Developers Conference (GDC), folks compared Miner Wars 2081 to Descent, Freespace and Red Faction, which seems fair I s'pose. There's also a new version of the game available for beta testers.
Speaking of the GDC, the folks behind FTL: The Game wrote up a little recap of their experience there. Their Kickstarter page also recently passed $100,000. Woooow!
There's a new patch available for Sword of the Stars II: Lords of Winter that has a few critical fixes.
Over on the Beyond Beyaan blog, Brent admits he's never played Master of Orion on impossible difficulty, and then discusses the result of his first attempt to do so. He also has entries on his game, covering topics like the combat screen (video embedded below), a tutorial and a new version!
There's a new version of Arvoch Alliance available that fixes a few things, but not the difficulty wall, apparently *grumble*. Thanks Blue's News for the tip.
Apparently the composer for the music in Descent Freespace and Freespace 2, Dan Wentz, is now on the Hard Light Productions forums to get help making remixes of the music from those games. AWESOME!
According to VG247, the lead ship designer for Star Trek Online, Adam Williams (blog with ship designs here), has left Crpytic to join Bungie. Sad, since I did love the designs of STO.
There's a new version of Artemis Spaceship Bridge Simulator, according to this forum post,, which adds among other things, a GM console! Cool!
There's a new version of Kerbal Space Program that you can buy in their store, according to their dev blog.
There's an update for the exceptional Really Big Sky over on Steam.
Out of Eight Reviews has reviewed both Star Hammer Tactics as well as Lunar Flight.
If you want more Lunar Flight reviews, you can head over to Impulse Gamer, MetaGem and IGN Germany.
In somewhat related gamey news, Cliff Harris — the bloke behind Gratiutous Space Battles — is now taking pre-orders for his new game, Gratuitous Tank Battles, which looks pretty cool.
Finally, in non-gamey news, the Concept Ships blog has some fantastic concept art for spaceships from an upcoming web-comic called Carpe Chaos that look REALLY cool, so check out parts 1, 2 and 3.
WHEW! That was a lot! Thanks for reading y'all, and have a great weekend!