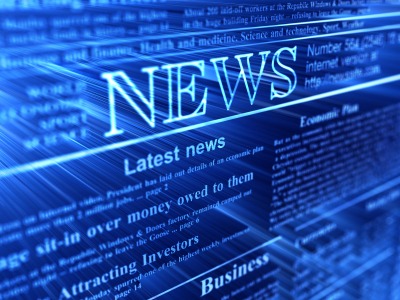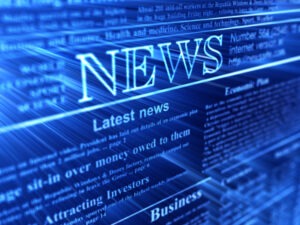 Hey y'all, happy Friday! Sorry about the lack of news yesterday, but this week has been CRAAAAAAAAAZY. I've barely even had time to PLAY anything, let alone anything else. Ah well, it happens, but the weekend is here, which won't leave much time for gaming for ME (goin' out of down for a day or two), but I hope it does for you folks. ;) There's a buncha newsy stuff since I missed yesterday, so let's dive into it!
EVE Online – From the official site, they report that the game has been featured in Applied Design at the Modern Museum of Art, and a dev blog about shaping the game's future. Eurogamer reports that the game now has over 500,000 subscribers. Wow. Finally, The Mittani has excellent articles on nerfling HiSec trying to make it too safe, Caldari's recent vulnerabilities and a falling out in [LOST], one of the game's largest corps. Whew!
Rogue System – There's a new video showing off more of a fighter's startup sequence. There's also a video of their segment on Alive and Kicking about their Kickstarter. Great stuff, and as always, embedded after the cut. Speaking of, their Kickstarter could totally use more love, so if you haven't yet, please go check it out.
Freespace 2 – The latest version of Freespace Open has been released! This apparently fixes a damage scaling bug in the previous version. Get it now!
Star Citizen – First off, there's a lovely new screenshot of a Drake Cutlass over on Facebook, Then, on the official site, there's a new episode of "The Lost Generation" for y'all to read, as well as a new fan spotlight on some great fan sites.
Limit Theory – There's a new dev update video for February that shows off sounds and weapons and missiles, oh my! Can I have this game yet? Please?
Endless Space – There's a new dev blog entry showing off screnshots of a new Endless hero, who looks a lot like they're from TRON, honestly. ;) There's also a video showing off the early stages from the game from OfficialStuffPlus. Finally, my buddy RobC04 has a review of the game on his blog, in which he calls me "Darth Rubin" for saying the game has no soul. What a saucy bastard. Or something. ;) I command you all to head over there and harass him promptly! ;)
Void of Darkness – There's a new blog entry on the progress of their combat prototyping. There's also an update trying to answer gamers' questions about the game.
Deep Space Settlement – So I saved this screenshot of a shipyard from a Twitter feed, and I'm PRETTY SURE it's for this game, but not 100%. There needs to be a better way to do this…
StarLife – There are new screenshots of the game's race selection screen. Looks like it's all coming together nicely. :)
Star Trek Online – There's a new dev article covering the B'rel retrofit. Totally love that Bird of Prey. Then there's another blog looking at some new mission entries in the foundry.
Kerbal Space Program – You can now use a Paysafecard to buy the full version of the game, which you totally should, by George…
Galactose – There's a new video showing off some updated graphics, which just look lovely. I also have a preview in the pipe for this one, so stay tuned. And yes, the game really is that crazy. ;)
X3 – There's a new update to Albion Prelude and Terran Conflict on Steam which fixes Japanese translation and localization.
Star Conflict – There's a new update that adds a new PVP mode called Detonation which sounds fun.
Dominion – There's a new post on rendering stars in the game.
OreSome – There's a new update on IndieDB which includes a video plus some recent patch notes.
Moving onto deals, we have one today. Armada 2526 Gold Edition has made its way on Steam, and is on sale at 15% off for $16.99. Wait wait, there's one more deal, it's Sword of the Stars 2: Enhanced Edition for $4.99 on Gamestop.
Next, in kinda related news, there are some lovely new models over on SolCommand, and gorgeous art of a docked ship by Jamie Jones on the Concept Ships blog.
Finally, this isn't related at all, but the developer of the scary looking FPS Ghostship asked for help in promoting his game, and considering this cool looking game was made by one guy, how could I say no, so there ya go. :)
That's it folks! I hope you have an excellent day and a wonderful weekend!