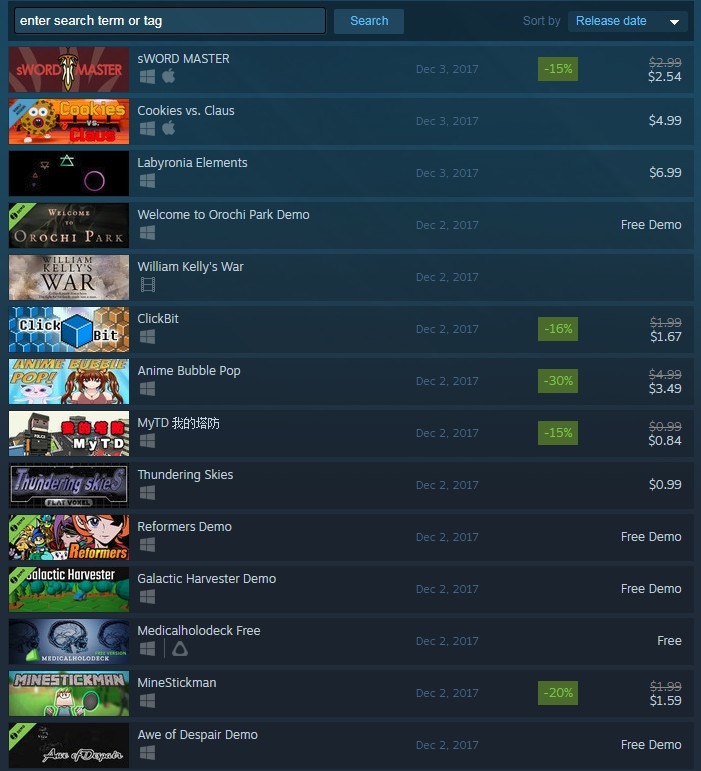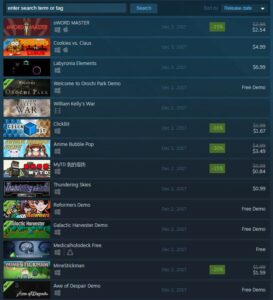 Welcome to this week's podcast, my friends! This week, Jim, Hunter, Spaz and I sit down to discuss a rather serious problem for both gamers and developers: discoverability. With over 6,000 games released on Steam this year alone — which is more than several previous years combined — how is a gamer not only supposed to find the best games to play, but how is a developer supposed to get their games noticed? We talk about stories we've heard from both sides of the issue, tools that are super helpful to combat it, what sites like Steam could do (and aren't doing) to tackle the problem and more! It's a fun, yet somewhat sobering discussion on what might be the only problem we as gamers face today: too much of a good thing.
Podcast: Play in new window | Download (Duration: 2:01:45 — 45.4MB)
Subscribe: Apple Podcasts | Google Podcasts | Spotify | Amazon Music | Android | Stitcher | RSS | More
Next week on the show, our last podcast of 2017 has us looking back at this tremendously busy, surprising and fruitful year of space gaming. With dozens of space games released, there should be a lot to talk about. As always, if you have a question or comment, drop them below, email us at hail@spacegamejunkie.com or hit us up on the forums. Thanks so much for listening, and we hope you enjoy the show!
Show Notes
Miscellaneous Items
Useful Tools:
Developer Stories on Discoverability:
Gamer Stories on Discoverability:
Games Mentioned
Starcraft 2
Wing Commander: Privateer
Star Citizen
No Man's Sky
Stationeers