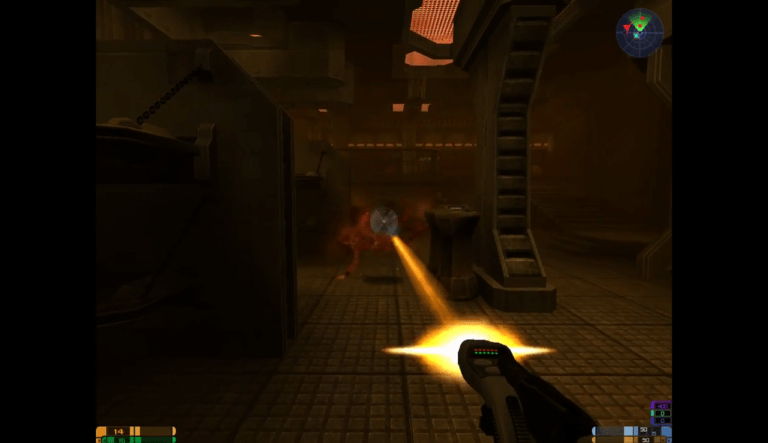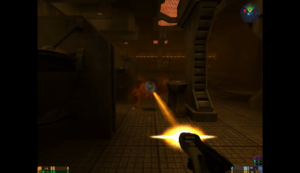 Welcome to this episode of the Space Game Junkie Podcast my friends!! This week, Jim, Hunter and I welcome back long time guest (this is, I think, his fourth time on the show) Christopher Stockman of Battle of Sol/Fleets of Sol fame (which are all on sale right now, by the by) to talk about his involvement in the classic first person shooter, Star Trek: Elite Force II. Being considered one of the better games in the Star Trek ethos, we were eager to talk to Chris about how this game came to be, what it was like working on it, why it's so hard to find a copy today, the ups and downs of working on a Star Trek game, and much, much more. It ended up being a VERY fun discussion about the game and a bunch of other things.
Podcast: Play in new window | Download (Duration: 1:57:49 — 35.7MB)
Subscribe: Apple Podcasts | Google Podcasts | Spotify | Amazon Music | Android | Stitcher | RSS | More
Please note, since two of us were playing the game as we talked, you maaaayyyyy want to watch the video for this one over the audio file, but that's totally up to you. I tried to keep audio listeners apprised as to what's going on, but I'm not the best at that. :/
Nest week on the show, we're doing an early morning podcast (6 AM, 8/16/16) to talk to the lead developer of the upcoming space action and survival game, Dual Universe! If you have any questions or comments, please feel free to drop them below, email us at hail@spacegamejunkie.com or hit us up on the forums. Thanks for listening, and don't forget to join us for Space Game Junkie's 5th anniversary next Monday, all day! Enjoy!
Show Notes
Miscellaneous Items
Games Mentioned
Star Trek Voyager: Elite Force