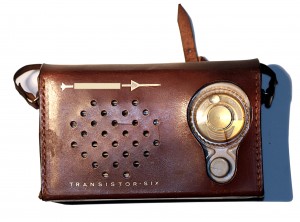 Hellloooooo everyone, and happy Tuesday! Sorry about the lack of a news post yesterday, just too crazy with stuff, so I'll get caught up today, and there's a bunch to go over, so let's get to it!
Dominion – This Kickstarter has relaunched! Yay! There's also a ton of updates, including an episode of Worlds (which, honestly, this is the first I'm hearing of, but will be embedded below), a 3D print of a model ship, an Imperial Worlds Catalog, a Maia crossover, a new reward tier and some concept ship art. Now that's dedication folks, so head over and check 'em out.
Rodina – There's a new trailer showing off some in-game combat both in orbit and in atmo. WANT NOW PLEASE.
Void of Darkness – We have two new videos to watch on IndieDB, one on weapons and one of some general gameplay using the dynamic event system, both will be embedded below. There's also a blog post on exploration which makes for great reading.
StarDrive – Several more reviews, this time from Strategy Informer, Dealspwn, The Digital Fix and 7idgaming (in German). Thanks to cwilsons on the official StarDrive forums for helping find these.
Earth Doom – I've never even heard of this game until today, but this IndieGoGo campaign is for a new version of an old browser-based text game of the same name.
Star Trek Online – There's a new preview and dev blog for Legacy of Romulus, and the game was also featured in Star Trek Magazine. Cool cool cool.
Fringespace – I don't know if I've reported on this before, but this is a mod/total conversion to make Freespace 2 into Tachyon: The Fringe, and you can see the awesomeness in these new Bora fighter models.
X3: Reunion – The X3: Reunion DLC Bonus Package is available on Steam for free. Apparently – "This complete package contains all existing bonus plugins for users that own X3: Reunion." Nifty.
StarMade – The dev reports a new texture pack and performance improvements in the latest patches.
EVE Online – Both the Escapist and VGN24/7 have articles on EVE's 10th birthday. Happy belated birthday EVE Online! Oh, also, The Mittani has word that TEST left the HBC alliance. Eeep!
Star Citizen – There's a lovely picture of the ORIGIN 300i over on Facebook for y'all to gawk at. ;)
AI War – There's a new patch entitled "The Guard Before The Storm" which prepares the game for a NEW expansion entitled, "Vengeance of the Machine". Hopefully we'll learn more on that soon.
And Here the Wheel – Not much to report according to this non-update update on the book based on Elite: Dangerous.
OreSome – There's a new post talking about the shipyard, among other things.
Vendetta Online – There's a new update which fixes framerate issues, tilting on tablets and other things…
That's it! Whew! See y'all later folks, have a great day!