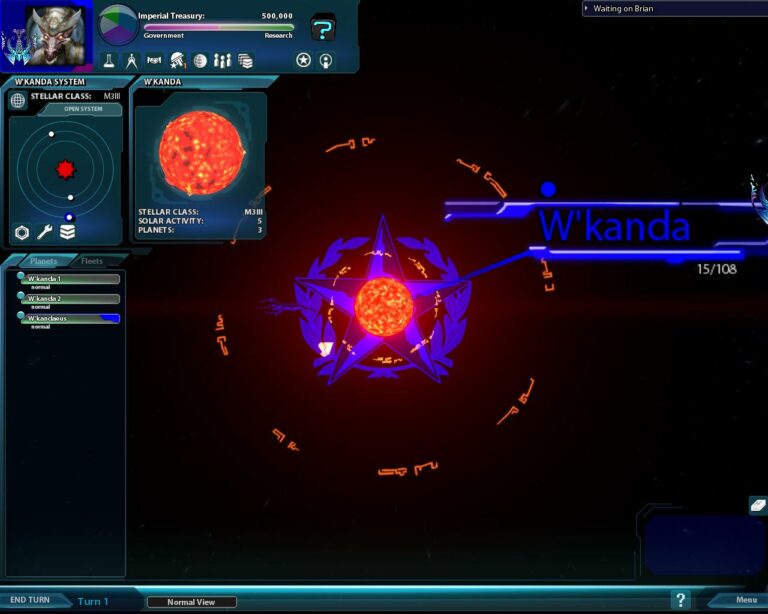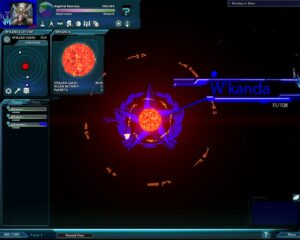 So nearly a year ago, Sword of the Stars II: Lords of Winter came out, but sadly, my rig at the time wouldn't run it, so I put it on the backburner until I could run it properly. By the time I COULD run it, there were tons of other games in the queue, and since it seemed to still need time to percolate, I figured I'd give it some. Now, however, I've reached it in my queue and…boy, it is something, isn't it? Read on to find out how my first session of Sword of the Stars II turned out.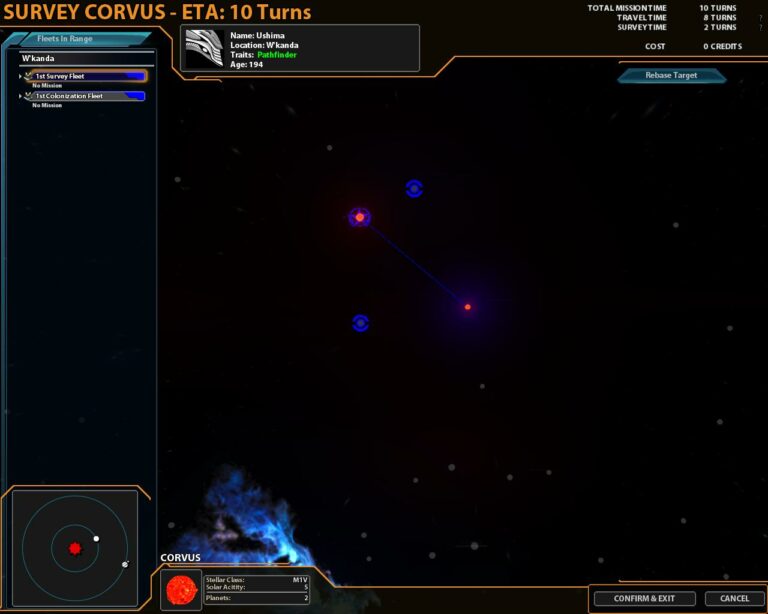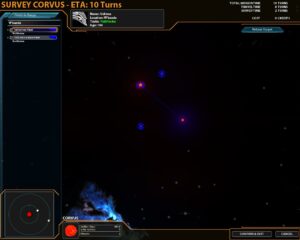 I'm gonna admit right off the bat, I didn't read the manual for the game and just jumped right in. Why? Because I assumed this game had a tutorial, like just about any 4X game these days, and would work with that. I mean, this game couldn't be as complex as Distant Worlds, right? Welp, guess what? Nooooo tutorial. None, zip, zilch. Honestly, in this day and age, I find this unforgivable. I know, the game comes with a manual, but how many gamers these days actually read them? I betcha not as many as years past. I try to approach these games like a normal gamer would, and I figured a normal gamer would load the game and go to the tutorial. Ah well, I forged ahead, not knowing really what I was doing or how to do things.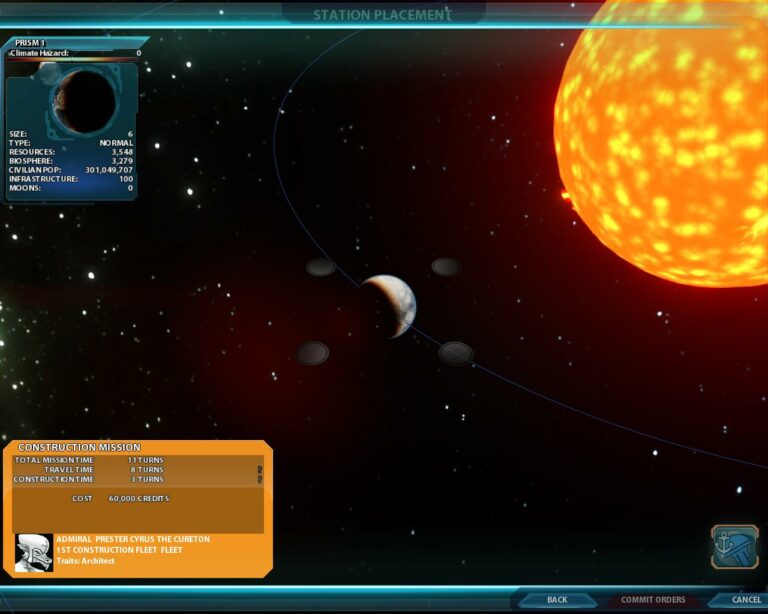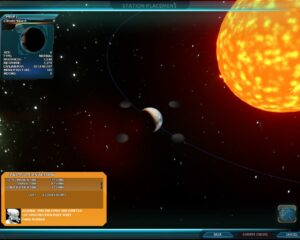 For this game, I chose a spiral galaxy, the Liir-Zuul Alliance as the race and a random name (W'Kanda). I tried to do what you normally do in games like these, send scouts out to explore nearby systems. Imagine my annoyance when, upon clicking a scout, and then clicking on a system, nothing really happened. I tried to click and right-click the system to set a course, but no go. Eventually I figured out the backward-ass method of selecting a system, then select a ship to go there. I've never played ANY 4X game that works like that. WTF? I was, honestly, very confused at this point, and not having much of a good time.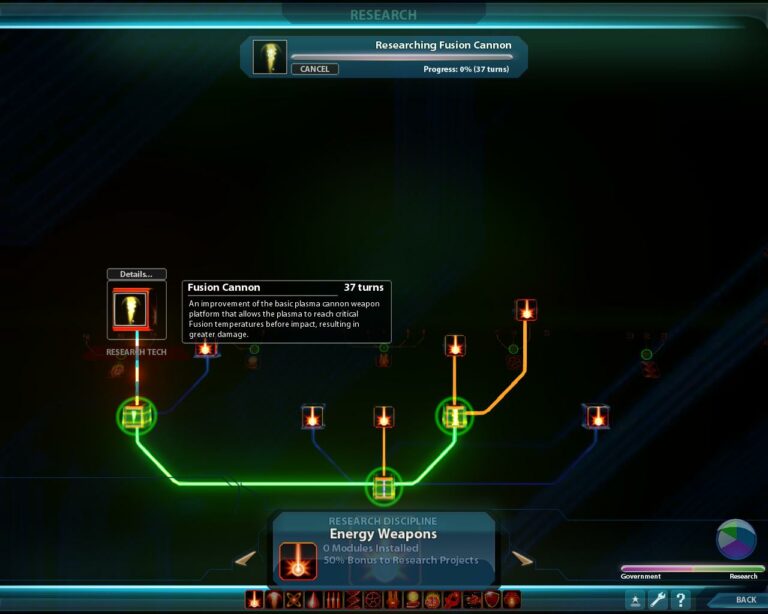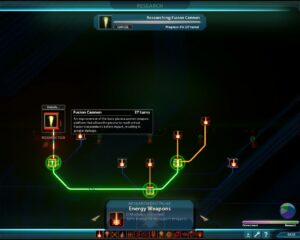 So after figuring out what to do with ships and setting some research, I clicked the button to end the turn…and the game froze, or so it seemed. The game froze for a moment, did nothing, and then resumed the next turn. Usually in games like this, there's some indicator that the other sides are making their turns, but nothing here, which was honestly disconcerting. I thought the game seriously froze for a moment. I eventually figured out how to build a station, though I wasn't sure WHY I should build it, I did anyway.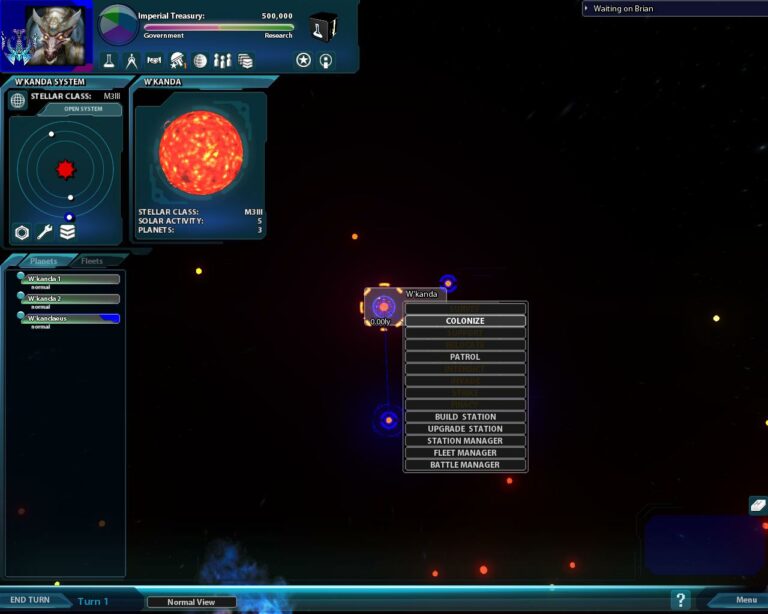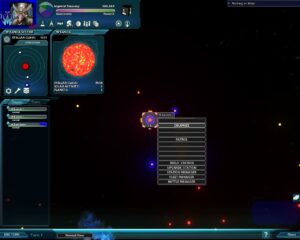 Eventually I found out how to colonize a planet as well, so I set that up, Eventually I built some new ships, but for some reason couldn't deploy them, so I tried to make a fleet…which I couldn't make without a command ship, so I built one. When I then tried to make a fleet with my new ships, the game actually up and crashed back to the desktop. It was likely just as well, I wasn't having a good time, and was quite confused.
So what have we learned? A game needs a tutorial and clearer controls. I've been told there's plenty of depth here, but I felt like I was fighting with the game to find any of it. This session lasted only ten minutes, so I've got a lot more to play. Yay? Stay tuned for the next entry, in which I play after having glanced through the manual (which I'm skimming through right now and it's something of a confusing read). Thanks for reading, and have a great day!