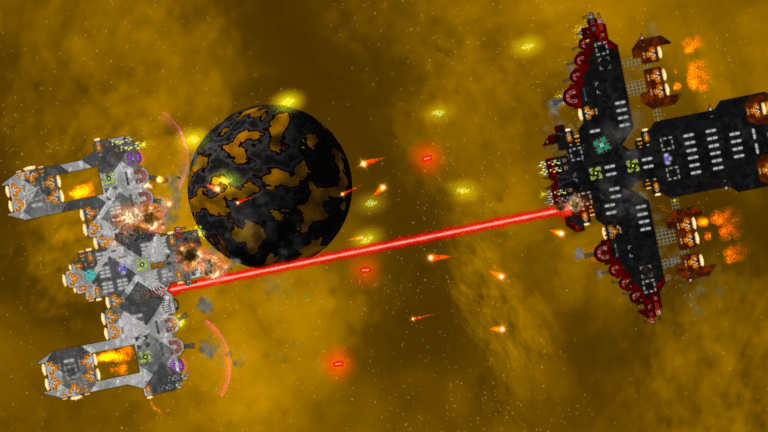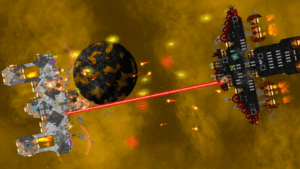 Welcome to this week's podcast, my friends! This week, Jim, Hunter (who wasn't feeling great), Spaz (who possibly had to evacuate due to a massive fire) and I sit down with developer Walt Destler to talk about his insanely popular and free space building and combat game, Cosmoteer. In this episode, we talk about the game, its community, full-time game development plus plenty of the tangents you all know and love. ;) Seriously though, we have a great time talking about this game, as it's pretty awesome, so since it's free, you should totally check it out!
Podcast: Play in new window | Download (Duration: 1:29:25 — 39.5MB)
Subscribe: Apple Podcasts | Google Podcasts | Spotify | Amazon Music | Android | Stitcher | RSS | More
Next week on the show, we'll talk to the folks at Solidmesh about their upcoming Nightstar (VR, Non-VR) series of games! As always, if you have a question or comment, drop them below, email us at hail@spacegamejunkie.com or hit us up on the forums.
Show Notes
Games Mentioned
3030 Deathwar
Minecraft
Heat Signature
Space Pirates and Zombies 2
Iron Armada
Interstellar Rift
Space Engineers
King's Road
Forza Motorsport 7
EVE Valkyrie – Warzone
Shadow of Mordor
XCOM 2
Mius-Front
Operation Star
Wasteland 2
Jagged Alliance
Battletech
Missionforce: Cyberstorm
Star Citizen
Gunmetal
Boogerman
Earthworm Jim