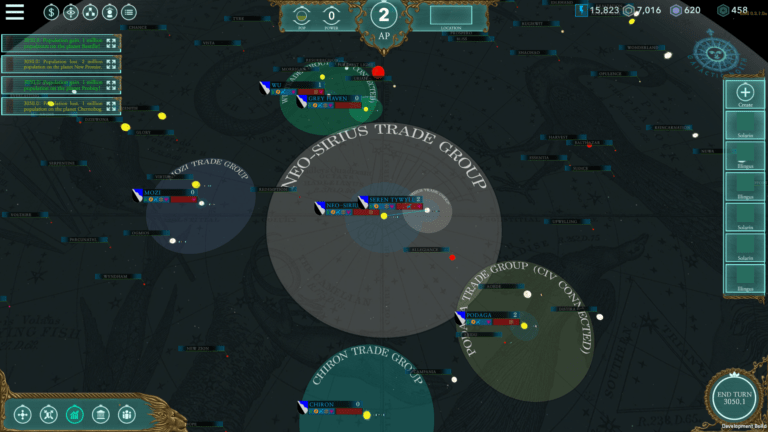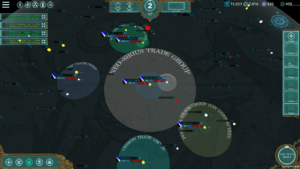 Welcome to this episode of the Space Game Junkie Podcast my friends! This week, Jim, Hunter and I sit down with Oliver Milne, designer at KatHawk Studios, to talk about their upcoming high-level space strategy game, Alliance of the Sacred Suns, formerly known as Imperia. We had a podcast on Imperia a while back, and the game has gone through quite a bit since then beyond the name change. Since Oliver is in the UK, and it was the middle of the night, his time, when we spoke, this show isn't as long as we might've liked, but we still had a great talk on how the game is coming along, its varying systems, how it's different than other space strategy games and much more.
Podcast: Play in new window | Download (Duration: 1:06:41 — 21.2MB)
Subscribe: Apple Podcasts | Google Podcasts | Spotify | Amazon Music | Android | Stitcher | RSS | More
Next week on the show, we'll have a morning podcast (6 AM Pacific time) due to our guests being in the Czech Republic, so join us as we talk the upcoming space and planetary survival game, Planet Nomads! As always, if you have any comments or questions, drop them below, email us at hail@spacegamejunkie.com or hit us up on the forums. Thanks for listening, and enjoy the show!
Show Notes
Games Mentioned
Stellaris
Pocket Space Empires
Emperor of the Fading Suns
Freespace 2
Crusader Kings 2
Alpha Centauri