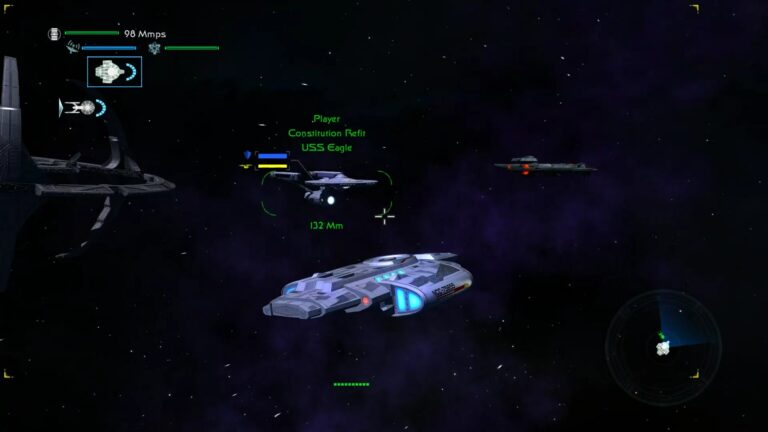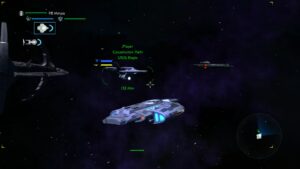 Opening/Random Thoughts
OMG welcome to Friday y'all! The work week is OVER! BRING ON THE WEEKEND! This was a weird week for me, being at home, sick for part of it and what not. It's gonna be a busy weekend for me as well, so sadly not a TON of gaming on my horizon, but it'll be a good one nonetheless. What are y'all playing this weekend?
Today's Video(s)
Last night, me, Spaz and my forum-buddy Krazykrok got together for some multiplayer Overload, by request. Sadly I didn't realize just how barebones their multiplayer is. Two modes, eight maps, that's really it. Regardless, we had a lot of fun despite this — and Krazy's poor lag — and had a great time overall. While Overload's strength is currently its AMAZING single player campaign, this multiplayer has a LOT of potential.
Today in Star Trek: Legacy, I kiss the campaign goodbye and try some skirmish play. This allowed me to play with both the Defiant and the refit Enterprise, my two favorite ships in all of Trek! It was even fun for a little bit, but got ridiculous when DS9 began to get attacked by Borg rectangles and rhombuses and crap. I was yanked out of the moment and reminded just how unimaginative this game is. I might keep playing it to get to the DS9 stuff in the campaign, but I'm not super excited about it. I'm just glad I can say I tried this one and can now move on.
Today's News
Today's Deals
What I've Been Playing
Didn't play anything yesterday besides Overload. Besides Star Control: Origins (and some other games I hope to cover in short videos), I hope to get some more time with Far Cry: Primal.
That's it for me y'all. Have a lovely weekend, and I'll see you back here on Monday!