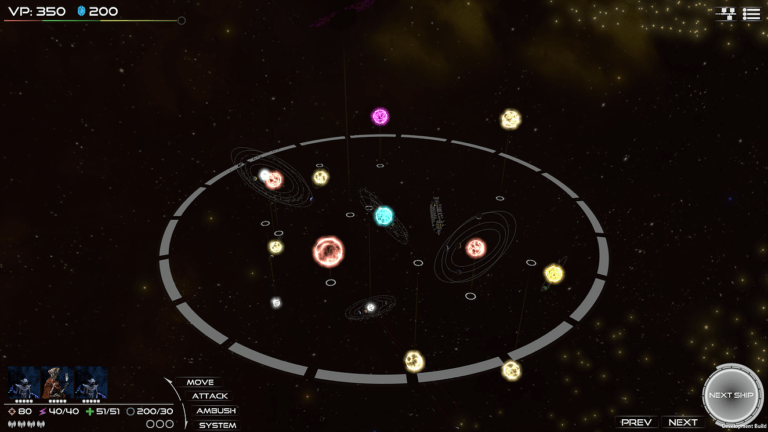 Welcome to this latest episode of the Space Game Junkie Podcast my friends! This week, Jim, Hunter and I sit down with Christopher Sheldon-Dante and Andrew Richardson of Mob Made Games, to talk about their grand generational space grand strategy game, Descendants: Voidborne. It's been about a year since we had them on back in episode 102, and quite a lot has been added to the game since then. Missions, a new UI, trade, hiring of new operatives and much more, and more is still yet to come. In the show we talk about how far the game has come since the last time we talked, the joys and hassles of indie game development and design, what goes into a successful Kickstater and much more.
Podcast: Play in new window | Download (Duration: 1:09:38 — 30.3MB)
Subscribe: Apple Podcasts | Google Podcasts | Spotify | Amazon Music | Android | Stitcher | RSS | More
Next week we welcome back our buddy Chris Stockman for his third appearance on the show, to talk about his new fleet management game, The Fleets of Sol, which we briefly touched upon the last time he was here. Also, the next episode is our 150th, so we're celebrating by adding an actual structure/format! It's something we've been wanting to try for a while now, and will be a work in progress, so we can't wait to give it a whirl. As always, we hope you enjoy the show, and if you have any questions or comments, email us at hail@spacegamejunkie.com or hit us up on the forums. Thanks for listening/watching!
PS. I did the audio recording and editing for this one myself folks, so if you have any issues with the audio, please let me know. Thanks!