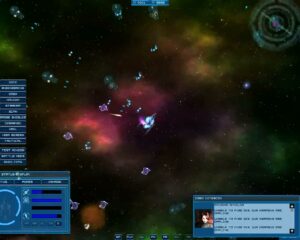 What a great way to start the weekend, with new games! Today we have two to talk about, including:
Void of Darkness: This game is entering beta, and will have its price raised to $9.99 on Desura. While the alpha was simply a combat demo, the beta looks to add a lot more stuff, so I can't wait to dive in. You can see my video of the alpha or listen to our podcast with the dev for more info. :)
Star Lords: I admit to knowing little about this one! It's a turn-based 4X that's entering Steam early access today though at $19.99. I really like the look of it, and it says it has a living universe, which I'm always excited to see.
I'll be giving these a whirl soon, so stay tuned for impressions. Enjoy!