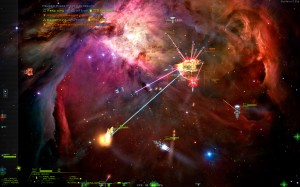 A new alpha version of the upcoming "open-world single-player space-combat, roleplaying, exploration and economic game", Starfarer, has been released (to people who pre-order the game for $10, which you totally should do)! This new alpha — the first in a while — adds a slew of new features, including:
New fleet command scheme, as discussed here
Fleet command tutorial to show you the ropes
The Codex interface, packed with useful information about the ships, fighters, and weapons. Includes lore for most of the weapons and a few of the ships
Pretty cool stuff, huh? I've been meaning to give Starfarer a preview look for a while now, and this new version gives me the perfect excuse, so stay tuned for a preview look soon. Click here to read the blog in its entirety.