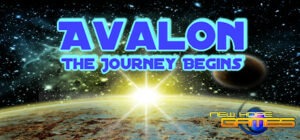 Hey friends, welcome to another week of spacey gaming, and I've a lot for y'all this week! This week's game-of-the-week is the sector-jumping Starflighty game, Avalon: The Journey Begins. I also have some one-offs for you as well, starting today with the currently-Kickstarting Nimbatus! Later this week I'll have vids of StarShip Constructor and Voxel Interceptor for y'all as well. I also hope to make time for more Space Rangers HD if I can.
For this week's Podcast (Tuesday, 5:30 PM Pacific, Twitch, YouTube), we offered it to a guest, but they've yet to confirm, so as a plan B, we've got a topic! We'll talk about roguelike mechanics in space and sci-fi games, like Everspace, Sword of the Stars: The Pit and more!
For this week's LAN Party (Thursday, 5:30 PM Pacific, Twitch, YouTube), we'll be returning to PULSAR: Lost Colony in order to try out their new biscuit-focused faction!
Thanks for being awesome y'all!