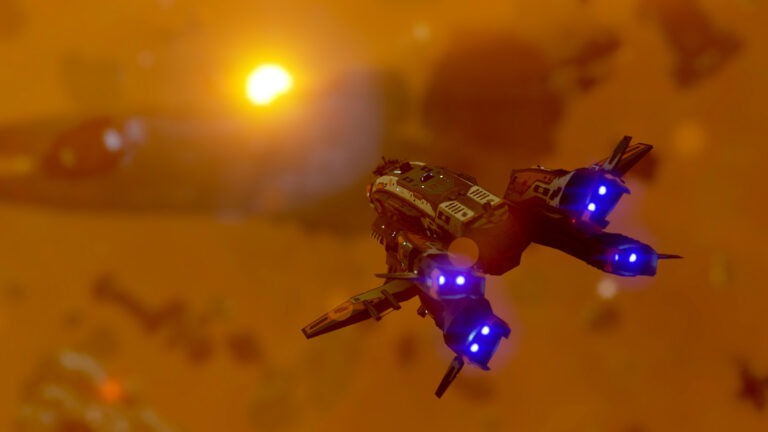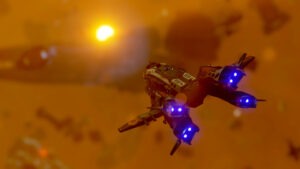 Welcome to this week's podcast, my friends! Apologies that this is a little late, but this week was CRAAAAZY.
This week, Jim, Spaz and I sit down with Alexander Poysky, Executive Producer at Isolated Games, to talk about their upcoming space combat adventure roguelike game which is currently in Kickstarter called Between the Stars (and you can get the demo on Steam or directly). As it was an early morning — 6 AM our time — show, I was admittedly a bit loopy at the beginning of the show, but it seemed to end up just fine in the end. :) It was fun to talk to Alexander not just about the game, but indie development, getting noticed on Steam, and his other game currently on Kickstarter, Meeple Station. Overall, it was a really fun show, and I wish I'd had more time to talk before having to run to work, but I'm sure we can bring Alexander back once the game hits 1.0. :)
Podcast: Play in new window | Download (Duration: 1:06:18 — 26.9MB)
Subscribe: Apple Podcasts | Google Podcasts | Spotify | Amazon Music | Android | Stitcher | RSS | More
Next week on the show…we're not quite sure yet. I think we're THIS CLOSE to confirming a guest, but if not, we'll come up with a fun topic. It'll be a good time regardless! ;) As always, if you have questions or comments, please feel free to drop them below, email us at hail@spacegamejunkie.com or hit us up on the forums.
Show Notes
Games Mentioned
Starpoint Gemini Warlords
Syndicate
Titanfall 2
Theme Hospital
Two Point Hospital
Mass Effect
X Series
Rimworld
Star Citizen
Privateer
Totally Accurate Battlegrounds