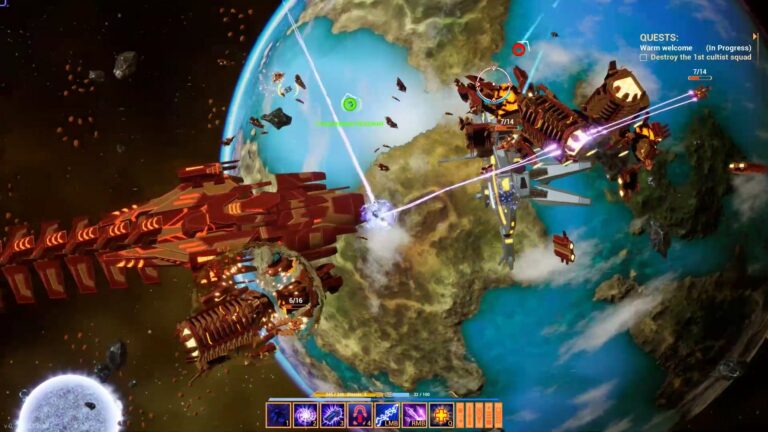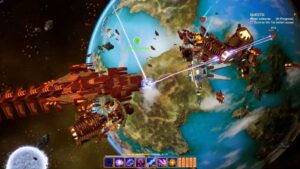 Opening/Random Thoughts
Hello friends, and happy Tuesday! It's Podcast Day, yay! I gotta tell y'all, as much work as our podcast is, I love doing it because I get to talk to people I'd likely not talk to otherwise. Tonight's guest, for example, is the father of wonderful Fading Suns universe, Andrew Greenberg. Sure, we'll talk about Noble Armada: Lost Worlds, but I also wanna talk a TON about Emperor of the Fading Suns and the other Noble Armada game that was canceled in the early 2000s I believe (maybe late 90s, it's hard to remember). I have to record footage of the game too, which I'm kind of loathe to do because I AM TERRIBLE AT THE GAME. Seriously, I'm super duper awful at it, which is why I've yet to record a preview of it. It would just be embarrassing for everyone involved. Maybe it'll click while I'm recording the footage today. One can hope, right?
Today's Video(s)
Today we get into the meat of Origin Space's gameplay, and show you just how poorly, and hilariously, "balanced" it is. And by that, I mean NOT AT ALL. Seriously, out of all the sessions, I lose one fight. One. I don't even know how that happened because it was super fast. Regardless, not only do I get overpowered super quick — thanks to the fastest leveling I've seen in ANY game. At the end of 2-3 hours, I was at level 40. Seriously. 40. Anyway, in this video, we do more quest, have more fights, and unlock more abilities. Standard ARPG stuff really, and it's fun but so broken. It's games/situations like this one that leads people to distrust early access. Dammit.
Today's News
Today's Deal(s)
What I've Been Playing
Didn't Play Anything Yesterday, Sadly.
Busy news day, huh? Thanks for reading y'all, and I'll see y'all tonight on the podcast!