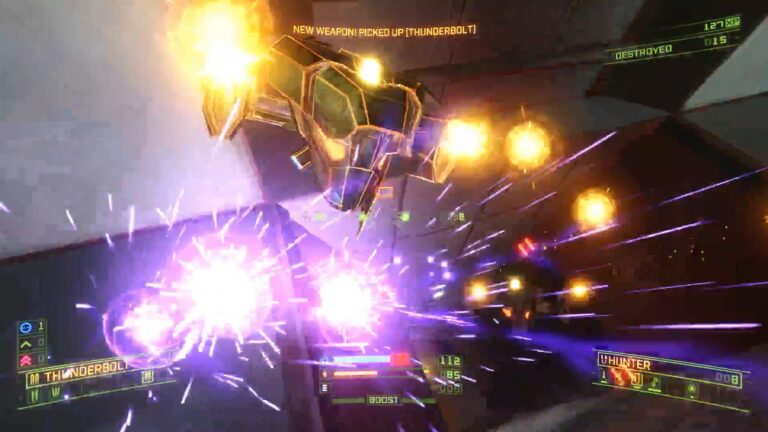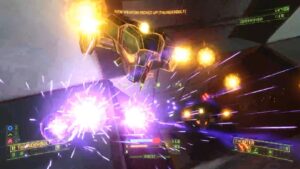 Heyyyy friends! How are ya? Me, I'm alright, really, really tired and kiiiinda going through a teensy bit of gaming withdrawal. You see I've not played anything, at all, since Monday night, and it's got me allll a'twitchy. Am I addicted? You betcha. Thankfully tonight should be a tad different. Due to a variety of reasons, there won't be a stream tonight, so I might just be able to get some gaming in for myself! Yay! I'll likely spend it trying to get next week's game, Gazillionaire, to run on DOSBox, and maybe some LOGistICAL.
For today's video, I took some time with the most recent early access edition of Overload, the follow up to Descent by the folks who actually made Descent. That's not a knock on the guys working on Descent Underground at all, to be clear, but just to also be clear that that's a different bunch of very dedicated and talented folks. ;) It'd been awhile since I dove into Overload, and holy crap has it improved. It's smooth, fluid, violent and amazingly well-designed. I really, really loved playing it, even with my video card slightly overheating due to the hot day and lack of AC. ;)
Besides Gazillionaire, I hope to get some time with LOGistICAL and Lord of the Rings Online this weekend as well, but it'll be a busy one so I'm not expecting a ton of gaming time.
Now with that all said, there's a lot of news and such to cover, so let's get to it:
Solar Settlers is having a launch stream event to coincide with the game's launch next week, including prizes and more!
Interstellar Space: Genesis is now available for pre-order via a Humble Widget! Yay!
Sirius Online got a massive update which includes new ship skins, a whole new ship, and loads more.
Lots going on in Jumpgate, including an official Quantar statement concerning the Hyperial attacks, and a new database website to replace the old JOSSH site that was lost when the game was shut down.
Starship Theory (does anyone know how to get in touch with the developer? They have no website and no other way to contact them apparently other than Reddit, which I've already tried) got a new patch which speeds up the game and more.
PULSAR: Lost Colony has a new beta, which adds new NPCs, a new hub and a TON more. It's really impressive!
Stellaris' developers put up a new dev diary looking at ethics voice packs, which will apparently be part of an upcoming story pack they've not yet announced.
Star Dynasties has a devblog talking about character emotion models.
Star Explorers got a new update with adds a new HUD among other things.
Wayward Terran Frontier: Zero Falls has a new update talking about their upcoming seamless world functionality.
The CIC has the scan of a magazine called Fusion which, in 1995, published a visit to the Wing Commander IV set.
Avorion has a teensy itty bitty beta patch.
Elite Dangerous got a small patch with some small fixes.
Infinity: Battlescape has a new weekly dev update with more base renders. It's looking REALLY great.
Finally, Dimension Drive got a big update which adds new enemies and more!
Next up, some sales! First up, you can get this little game called Space Ships on itch.io for $0.10 right now. Then, Star Trek Online is having a key sale. Finally, Bundle Stars has an amazing bundle called the Killer Bundle X, which includes the fantastic VoidExpanse and some other awesome titles. This is a seriously fantastic bundle.
That's it folks. Have a great day, and remember, no stream tonight! Thanks for reading!