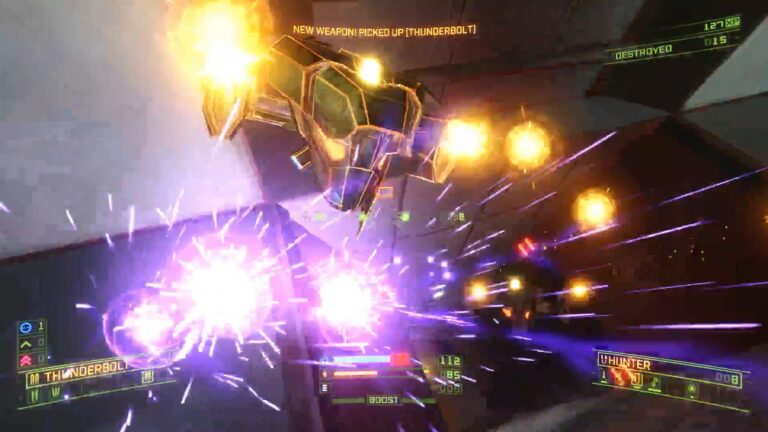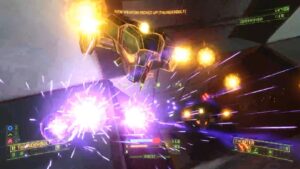 Heyyyy friends! How are ya? Me, I'm alright, really, really tired and kiiiinda going through a teensy bit of gaming withdrawal. You see I've not played anything, at all, since Monday night, and it's got me allll a'twitchy. Am I addicted? You betcha. Thankfully tonight should be a tad different. Due to a variety of reasons, there won't be a stream tonight, so I might just be able to get some gaming in for myself! Yay! I'll likely spend it trying to get next week's game, Gazillionaire, to run on DOSBox, and maybe some LOGistICAL.
For today's video, I took some time with the most recent early access edition of Overload, the follow up to Descent by the folks who actually made Descent. That's not a knock on the guys working on Descent Underground at all, to be clear, but just to also be clear that that's a different bunch of very dedicated and talented folks. ;) It'd been awhile since I dove into Overload, and holy crap has it improved. It's smooth, fluid, violent and amazingly well-designed. I really, really loved playing it, even with my video card slightly overheating due to the hot day and lack of AC. ;)
Besides Gazillionaire, I hope to get some time with LOGistICAL and Lord of the Rings Online this weekend as well, but it'll be a busy one so I'm not expecting a ton of gaming time.
Now with that all said, there's a lot of news and such to cover, so let's get to it:
Next up, some sales! First up, you can get this little game called Space Ships on itch.io for $0.10 right now. Then, Star Trek Online is having a key sale. Finally, Bundle Stars has an amazing bundle called the Killer Bundle X, which includes the fantastic VoidExpanse and some other awesome titles. This is a seriously fantastic bundle.
That's it folks. Have a great day, and remember, no stream tonight! Thanks for reading!