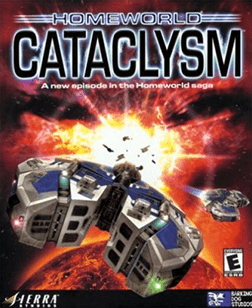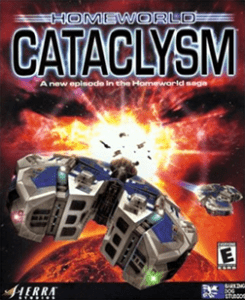 Update 2/23/15: Following up on this article, we've recently had two of the folks who worked on Cataclysm on our podcast, including Chris from the article below and Martin Cirulis, who also worked on the original Homeworld. Check it out for even more great info!
Original: With all the talk of Homeworld and Homeworld 2 getting an HD makeover from the folks at Gearbox, I had to wonder…what happened to Cataclysm? I've not played Cataclysm, but I've been told many a time it's the best in the series, but it seems to be something of a black sheep, as a lot of folks seemed to skip it since it wasn't from Relic directly. Regardless, I wanted to find out what happened to this entry in the series, so I first contact friend of the site Paul "Rorschach" Tobia. You may remember Paul from the podcast we did on Sword of the Stars.
In that podcast, Paul said how he knew the folks at Kerberos, and how they used to be Barking Dog Studios, the folks behind Cataclysm. I therefore contacted Paul, and he put me in touch with some of his friends at Kerberos. After writing a polite email about the issue, I got this reply from Chris Stewart, a producer at Kerberos.
Hi Brian,

Thus far Gearbox hasn't talked much about Cataclysm. Technically, it's part of the same IP, but assets and code are less directly available, so I don't know if they're keeping mum on it until they know what they can and can't make available, or if they think because it was made by another company, the rights are distinct from 1 & 2 – though with all third-parties involved basically dissolved, I doubt that's the case. I hope they don't think it's not of interest to gamers!

There should have been code copies at Barking Dog, Relic, and Sierra. Sierra's would be long gone, and I don't know what the archive situation at Relic was in regards to Cataclysm, but Barking Dog's are certainly gone as well – where to, I don't know, we haven't been involved with Barking Dog / Rockstar in over a decade, and at least two different offices. Cataclysm existed in a weird space where Sierra wanted an expansion to the series, but Relic wanted it separated from the main line, hence the "standalone expansion" marketing oxymoron. Relic was pretty dismissive of Cataclysm, so I don't know what they would or would not have saved.

It's possible that stuff still exists on back-ups that went to another Rockstar office, but honestly I doubt it.

All music and sound assets (VO, dialogue, etc.) are still archived at Studio X Labs, last I checked, at best quality – theoretically the base Cataclysm, using just a retail copy, could have it's sound up-scaled, since it's no longer constrained to a CD. I'm not sure about removing or spoofing the Securom DRM – I'm sure if the pirates can work around it, Gearbox could work around it, without having to find the source assets. But I'm just thinking out loud.

That probably doesn't help you much – if you have any specific questions I can help with, let me know, I'll do what I can.
There's some good information in there, to be sure, but I wanna know more. Chris gave me another lead to follow, which I plan to, so that's where I'll leave this for now. If I find anything further I'll let y'all know. :)