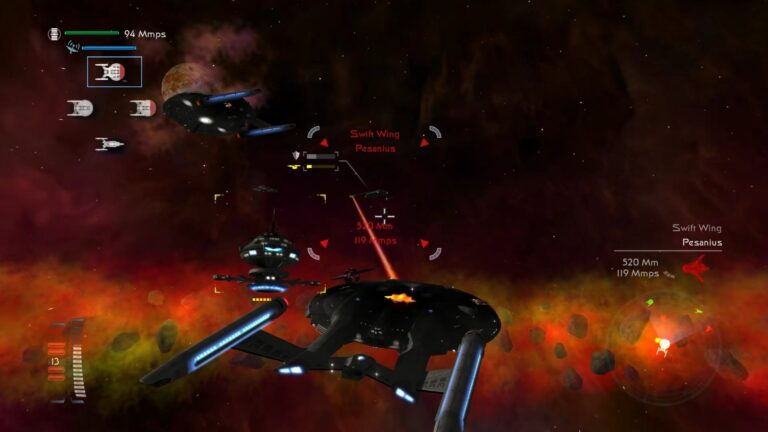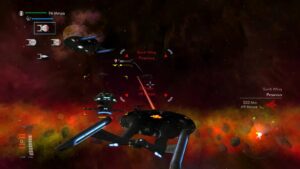 Opening/Random Thoughts
Hey friends, happy Tuesday! Sorry I didn't write one of these yesterday, but I seem to have gotten hit with some sort of weird bug. It's a mix of food poisoning and flu symptoms, but like, the mildest version of both, so it's not debilitating as much as it is just super annoying. Yesterday I just took the day off entirely because man I was tired. Today I'm at home doing a little work, but mostly chilling. I have to be at the top of my game tonight when WE INTERVIEW GREG JOHNSON OMG. You know, one of the minds behind the Starflight games and currently crowdfunding the third entry in the series. So now I've gotten the folks behind both Freespace 2 and Starflight on the Podcast, now I just need to get the folks who worked on TIE Fighter somehow. For now though, I am just so, so, so giddy to talk to Greg Johnson tonight.
Today's Video(s)
So originally, I was gonna try to cover 1990s Amiga game, Federation of Free Traders. When I tried it a week or so ago, it wasn't so bad, but in testing it this time, it crashed every few minutes. No idea what had changed, but I obviously couldn't run that. Therefore I turned to plan B: 2006s milquetoast Star Trek: Legacy. WOW this game is boring. And confusing. It's notable for having all five (at the time) captains reprise their roles in the different eras of the game, but beyond that, the gameplay is boring yet difficult, the controls are confusing, and the missions are just…dull. Seriously, there's barely any excitement in this. I might keep playing on my own to get to the DS9 era (the series mostly covers the Enterprise era), but its doubtful.
Restream.io added me to the beta of their Facebook Live integration, which would allow me to stream to both my Facebook Page and Group! So of course I had to try it, and I figured a quick game to try would be the fantastic ADIOS Amigos. For some reason I had a ton of frame drops and skipped frames, so in contacting Restream, they said to try another server (this one was the San Jose server), which led me to…
The next day, I decided to stream a more technically-demanding game in order to see if I'd have a similar experience, this time streaming to Restream's Seattle server. This time things went WAY better, with barely any frames dropped and a steady frame rate throughout the entire session. I love this game, by the way. I will also TAME ALL THE ANIMALS so I can pet them. I've not played Far Cries four or five because I hated the protagonist in three, so I figured they'd follow suit with the later games. Not so here, as I actually care about Takkar and the Wenja tribe. Say what you want about Ubisoft, a lot of their games I've been playing lately (this, The Division, Steep) have been perfect open-world carrots-on-sticks to me. So fun.
Today's News
Today's Deals
Din's Legacy — the sequel to the amazing Din's Curse — is now on Steam early access. This is made by Soldak, the folks behind the sublime Drox Operative.
Star Trek: Bridge Crew is currently on sale as part of a larger Ubisoft sale. The Next Gen DLC isn't though, sadly.
Fanatical has an Infinity Bundle which includes a couple space games, including the controversial title, Tharsis.
Green Man Gaming has several charity bundles going, and the Alpha one in particular is great as it has War Tech Fighters.
Earth Defense Force 4.1 is on sale if you'd like to ever join us in one of our monthly streams!
What I've Been Playing
Din's Legacy – Sure it's buggy as hell, but it's also AMAZING. I'm a minstrel that's mutated into a minstrel/fire mage/paladin, and it's SO FUN. It's also super hard, as you not only start RIGHT OFF THE BAT with your village under a massive attack, but every dungeon level has the AI waiting to gank you at the entrace, which might seem frustration, but it's hilarious and makes SO MUCH SENSE. Like, you know the hero is gonna come in this ONE DOOR, so why not wait for them there? I love, love, LOVE it. Hopefully this game does well enough for a Drox sequel. ;)
Star Control: Origins – I have a one-chapter preview version to play until the final version is released tomorrow, and I gotta say, it's fun! You start off as the humans, and as always, their ship with unguided nukes is crap in combat, but good enough to survive a few skirmishes. The writing is funny, the planetary rover stuff is really fun and it just looks like it'll be a great mix of Star Control and Starflight. We'll find out soon I suppose!
Far Cry: Primal – As you can see up there, this one has been taking up a decent amount of my time. It's intense though, so I can only play it in spurts, but I am LOVING it.
Final Theory – Got this through Curator Connect. Tried to play it, had no idea what I was doing, so I looked for a tutorial or a manual. Upon not finding one, I asked on the Steam forums if I missed one. I was told there would be neither! Crazy. You can read the exchange here if you'd like. I tried again and am slowly getting the hang of it, but it's stretching my small amount of patience.
WHEW! That was a biggun, but there's a LOT in there, so I hope y'all enjoyed it! Thanks for reading!