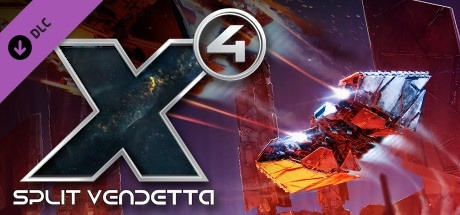 Welcome to another busy week of spacey gaming y'all! This week's game of the week is the latest expansion to X4, Split Vendetta, which we'll be covering for two weeks! Yay! I also have a new video of For the Warp for y'all, plus upcoming videos of Seconds in Space, Drifting in Space and Avorion later in the week!
Moving on from pre-recorded content, here's this week's streaming schedule (please remember, all times are Pacific):
Monday – 9:00 AM-12:00 PM, Star Fleet II: Krellan Commander stream.
Tuesday – 10:00 AM-1:00 PM, Bloodlust 2: Nemesis stream. 4:00 PM-5:00 PM, Crystal Quest spousal stream.
Wednesday – 9:00 AM-12:00 PM, Steel Armor: Blaze of War stream.
Thursday – 9:00 AM-12:00 PM, Battle Chasers: Nightwar stream. 4:00 PM-6:00 PM, Comanche co-op LAN Party stream!
Friday – 9:00 AM-12:00 PM, Mass Effect 3 stream.
Saturday – 9:00 AM-1:00 PM, Patreon Hangout. I'm still working out the details of this one.
Sunday – 9:00 AM-11:00AM, Citystate stream.
You can watch any of these streams on Twitch, and you can see all of our planned upcoming streams and events on our calendar, as always!
This week's op-ed is a somber, honest look about how I'm coping with the world today. I can't say I'm thrilled with how things are going.
That's it for this upcoming week, my wonderful friends. I hope you're well, safe and taking care of each other. See you online somewhere!