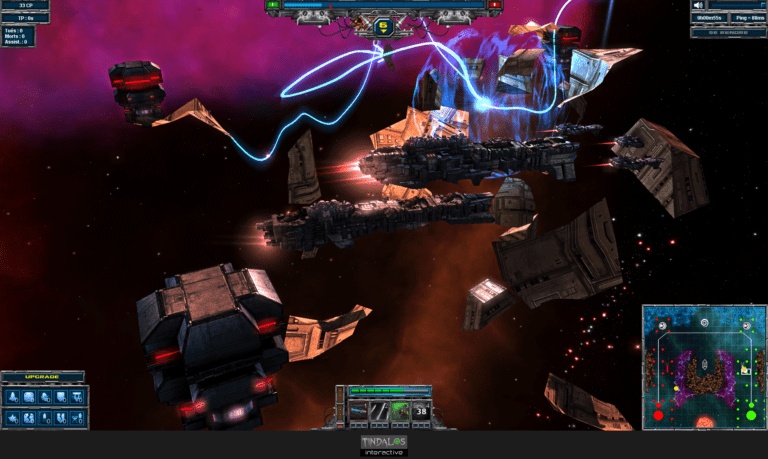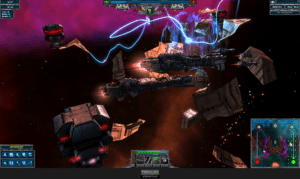 Stellar Impact, a new space game which "stands somewhere between classics RTS and MOBA/DotA games", has official launched today. You can sign up for ten free multiplayer games, you can fork out €9.95 for the full game. Click below for the press release and some images and a teaser trailer:

Tindalos Interactive Launches New MMO Stellar Impact

PARIS, FRANCE – August 22, 2011 – Tindalos Interactive, a French indie games studio based in Paris, has just released its first game, Stellar Impact, an online multiplayer game for PC!

Stellar Impact is an online strategy game taking place in a Sci-Fi/Space Opera universe. It stands somewhere between classics RTS and MOBA/DotA games. Our goal was to create a demanding but rewarding gameplay, based on maneuvers, skills and strategies elaboration. Most of all, we tried to create something fun and teamplay oriented!

In Stellar Impact, the war between allies and axis has moved to space and you command a space battleship! You can choose between several ship classes, from the fast corvette to the heavy dreadnought. Make your own skills template according to your preferences: attack, defense, speed, maneuverability, or recon.

To learn more about the game you'll find:

The official website here:

https://www.stellar-impact.com

Stellar Impact is available now on our website for €9.95, the game will also be available in less than 2 weeks on Gamersgate and DESURA. We are offering a 33% discount on Stellar Impact while we build our base community.

Follow us on:

https://www.facebook.com/pages/Stellar-Impact/166066500127454

https://www.youtube.com/user/Tindalosinteractive

https://twitter.com/#!/Tindalos_Int

About Tindalos interactive

Based in Paris, Tindalos Interactive is an independent video games studio specialized in online gaming development. Tindalos Interactive is a company created by 2 gamers aiming to develop products for "gamers". We are a human scale company constituted of a small strike team capable of developing games quite freely and with great potential of fun.