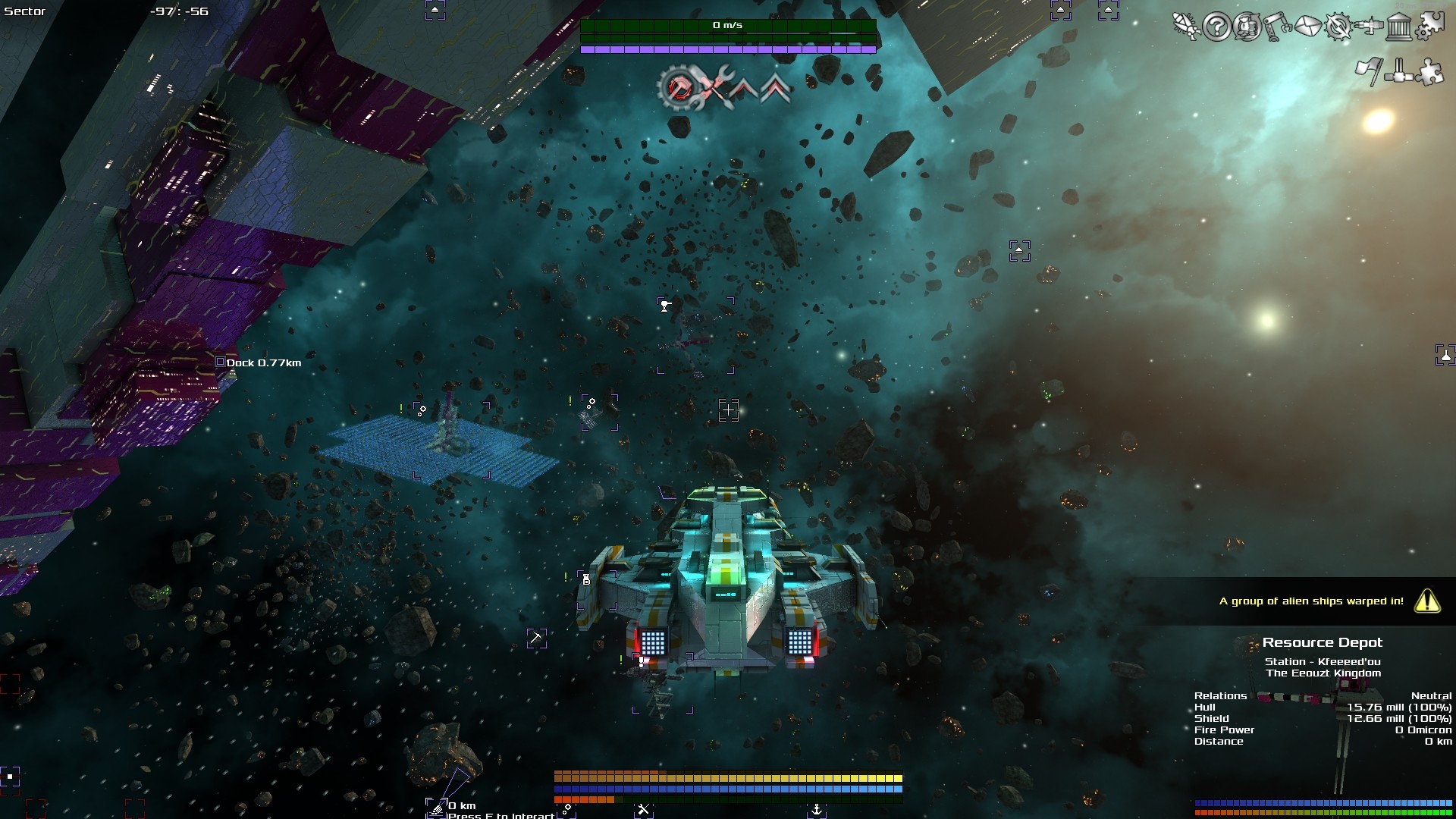 Welcome back to another week of spacey gaming, we have a busier week than usual because I wanted to try and get a little more streaming in due to more people being shut in due to the Covid-19 precautions a lot of folks are taking. For the game of the week, we continue with our look at the fun and sometimes maddening Avorion!
Moving on from pre-recorded content, here's this week's streaming schedule (please remember, all times are Pacific):
Monday – 9:00 AM-12:00 PM, Star Fleet II: Krellan Commander stream. 1:00 PM-3:00 PM, Dying Light make-up stream!
Tuesday – 9:00 AM-12:00 PM, Artificial Extinction stream. 4:00 PM-6:00 PM, Taxinaut developer interview and key giveaway.
Wednesday – 9:00 AM-12:00 PM, Roundguard stream.
Thursday – 9:00 AM-12:00 PM, Sipho stream. 4:00 PM-6:00 PM, Dying Light LAN Party stream!
Friday – 9:00 AM-12:00 PM, Mass Effect 3 stream. 4:00PM-7:00PM – Movie Night, join us on Discord as we watch some Mystery Science 3000 together!
Sunday – 2:00 PM-4:00 PM, collaborative Elite: Dangerous stream with cenewulf!
You can watch any of these streams on Twitch, and you can see all of our planned upcoming streams and events on our calendar, as always!
Basically, as predicted, much of my op-ed was about how much I love Bloody Rally Show, but it's also about being a content creator while being knocked on your proverbial ass.
I'm continuing the challenge I began recently, which you can read about here. For every five new subscribers I add thirty minutes to my stream. Tell your friends. ;)
Finally, as I've moved over to Twitch, I've also become an affiliate, so if you have an Amazon Prime account and aren't using it for a subscription to any other channel, it'd be great if you could use it on mine. ;) Hint hint and thank you. ;) (I know this is the same text as last week but it's super relevent.) ;)
That's it for this upcoming week, my wonderful friends! I hope to see y'all online at a thing. :)