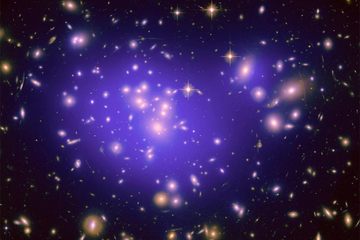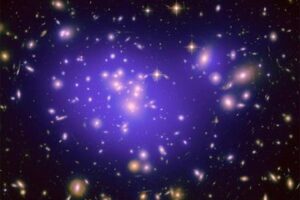 Hey y'all, happy Tuesday! I hope y'all are having a lovely week so far! There's a goodly amount of stuff to go over today from all over the place, so let's jump in!
Galaxy on Fire II HD – Some sort of weeeeeeird garbled message showed up on the game's Facebook page today, and we're supposed to guess what it means. It BETTER mean that all the expansions are finally coming to the PC, gorrammit. ;)
EVE Online – Coverage of the massive 3,000+ ship battle from this past weekend — which is being called the Battle of Asakai — continues both from their development blog as well as Rock, Paper Shotgun. This is one of those cases wherein, to me, EVE is more fun to read about than to play. ;) I do LOVE that the game allows this sort of thing to be possible, though. :)
Kerbal Space Program – The folks behind the game are participating with the I Dream of Space folks to let fans have a chance to win a flight in a suborbital craft! That sounds pretty freaking awesome.
Drifter – We have more screenshots today, this time of freaking laser beams!
Rodina – There's a new video of their planet generator, which is just freaking sexy. I'll embed it below.
Blockade Runner – Speaking of videos, these folks have a new video showing off the game's destruction capabilities, which will also be embedded below.
Ring Runner – Their Kickstarter has been updated with info on the 3rd Sage's Challenge and news of crash reports.
Star Citizen – On the official site, there's a Murry Cup Racing release announcing the new season, and a look at Chris Roberts' rigs.
StarMade – There's a new video showing off the new factions screen on their IndieDB page that I'll embed below. There's also a new tactical module for the game that spits out some code golbedygook. ;) Finally, there's also a post on planet types.
Strike Suit Zero – There's a new review over on The Game Jar.
Lunar Flight – There's a new interview over on NowGamer that apparently is the result of a Reddit thread.
Edge of Space – According to VGN247, the game is now available for pre-order, and the demo has been updated.
Starshatter: The Gathering Storm – I should've caught this earlier, but the open source community for the game over on Hard Light has been making serious progress on the game, with a new .EXE and a mod that makes it a bit prettier. You can download the game and these enhancements over on the Hard Light forums.
In somewhat-related news, the DOSBox project won SourceForge's project of the month for January, 2013! Since I rely on DOSBox to play many of the games on my list, I know they deserve any kudos they get. Next, the Concept Ships blog is toying with the idea of hoodies. On the Broken Crown Games forum, there have been several new featured guest posts that we're all being encouraged to read. Finally, in stuff related to gaming but not space gaming, there's a fascinatng article from the developer of an RPG called Malevolence in which he discusses his approach to Kickstarter and how he passed 500% of his goal. Since Kickstarter has been so important to the spacey game community, I was hoping folks would find it helpful. :)
That's it for today folks! have a great one!