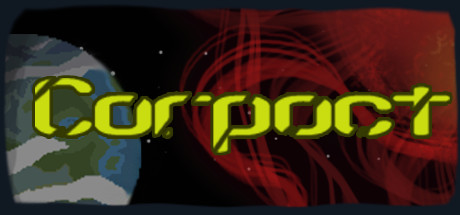 Hello my amazing friends, and welcome to another busy week of space gaming! This week, we only have one game of the week. What would you get if you mixed FTL with Gratuitous Space Battles? You'd get Corpoct, a sector-jumping roguelike in which you have no direct control over your fleet, but use cards to place items or effects on the battlefield. It's a neat twist on the formula! I might get more videos in as I have time during the week as well. At least I do hope so. ;)
Moving on from pre-recorded content, here's this week's streaming schedule (please remember all times are Pacific):
Monday – 8:00 AM-????, Freespace 2 20th anniversary stream. I'm gonna try to do the whole campaign in one day!
Tuesday – 8:00 AM-12:00 PM, EF2000 stream. 5:00 PM – Looking back at the best and worst of the last decade for the podcast!
Wednesday – 8:00 AM-12:00 PM, Notia II stream.
Thursday – 8:00 AM-12:00 PM, Far Cry 5 stream. 5:00 PM, Din's Legacy LAN Party broadcast.
Friday – 8:00 AM-12:00 PM, 3030 Deathwar Redux stream.
You can see all of our planned upcoming streams and events on our calendar, as always!
You can watch any of these streams on Twitch, YouTube, Mixer and Steam.
Finally, I've been trying to do more weekly written content on the website itself. Sunday I'll be doing discussion topics such as wondering if Rebel Galaxy Outlaw will bring about a new era in cockpit space combat games. Mondays will be a gaming check-in where we talk about what we've been playing and what we hope to play, and Wednesdays will be our weekly news digests telling you about all the latest space game news, from patches to developer diaries to new releases. I do hope you'll check it out. :)
That should do it for this coming week my wonderful friends. Thanks so much, and I hope to see y'all in a stream, chat room or forum thread! Have a great week