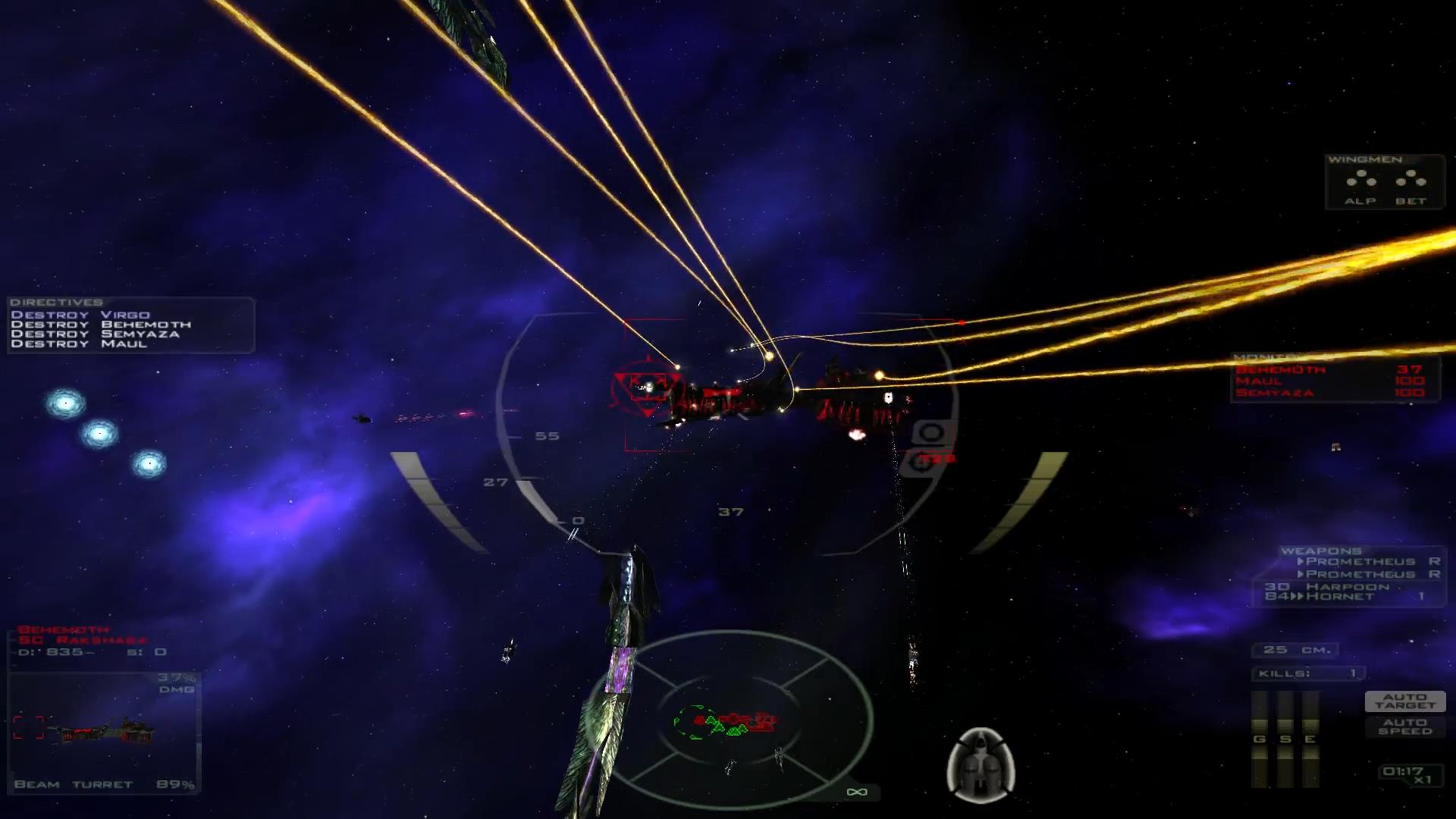 Hey friends, how are ya? I'm chiming in because, if y'all aren't aware, 9/30/19 is Freespace 2's twentieth birthday, and I am dedicating the entire month of September in celebration! Besides finishing up my Descent: Freespace campaign (which I will, I promise), I'm going to have a video EVERY DAY of a mod or total conversion of Freespace 2 showing off what the game and the wonderful folks at the Freespace Open Project/Hard Light Productions are capable of.
I'll be using the Knossos launcher to make all this happen, and after going through the mods, I chose the ones I found most interesting. This will include:
The Aftermath
The Best of FS1 Collection
Between the Ashes
Beyond the Red Line
Blue Planet Complete
Boomerang
Burning Heaven
Derelict
The Deuterium Connection
Diaspora
Dimensional Eclipse
Fall of Epsilon Pegasi
Freespace 3: The Search for Bosch
Frontlines 2334
Homesick
Inferno: Nostos
Into the Halls of Valhalla
Just Another Day
The Last Stand
The Lightning Marshal
Mantle
Pandora's Box
Renegade Resurgence
Ridiculous
The Scroll of Atankharzim
Solaris
Trimurti
Uncharted Territory
Vassago's Dirge
Wings of Dawn
This will all culminate with an all-day stream of me playing through the entire Freespace 2 campaign on Monday, 9/30/19. I can't wait to show off what these talented modders, artists and writers are capable of with all these mods, and to celebrate what I feel is still the finest mix of story and gameplay ever made.
I hope you'll join me for this celebration of Freespace 2. Thanks for reading, and I'll see you in September! :)