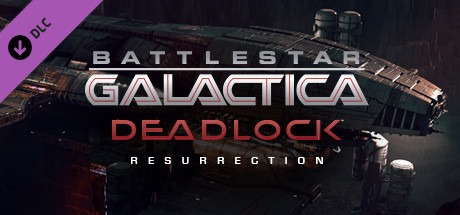 My friends, welcome to another very busy week of space gaming. This week, our game of the week is the new Resurrection DLC pack for Battlestar Galactica Deadlock, in which you're put in the CiC of Galactica herself. As always, it's a tense war, but being in a familiar settings lessens the sting somewhat. BSG: Deadlock has a lot of wonderful updates too, such as multi-select, so it's good to return to it.
This month also marks the twentieth anniversary of Freespace 2, and we're celebrating by having a new video covering a new mod EVERY DAY of the month (you can see the list here). This will culminate on the 30th — Freespace 2's actual birthday — with an all-day stream in which I plow through the entire vanilla campaign! First up is mod/campaign, The Aftermath Reboot as well as some missions from the Best of FS1 Collection.
Moving on from pre-recorded content, here's this week's streaming schedule (please remember all times are Pacific):
Monday – 8:00 AM-12:00 PM, Tachyon: The Fringe stream.
Tuesday – 8:00 AM-12:00 PM, Forza Horizon 3 stream. 5:00 PM – A discussion on Games as a Service, or GAAS, for the podcast.
Wednesday – 8:00 AM-12:00 PM, Missionforce: Cyberstorm stream.
Thursday – 8:00 AM-12:00 PM, Warhammer 40,000: Gladius stream. 5:00 PM, Deep Rock Galactic LAN Party broadcast.
Friday – 8:00 AM-12:00 PM, Sunless Skies stream.
You can see all of our planned upcoming streams and events on our calendar, as always!
You can watch any of these streams on Twitch, YouTube, Mixer and Steam.
That should do it for this week y'all. Thanks so much for being amazing, and I hope to see you in the streams or in the comments! Have a great week!