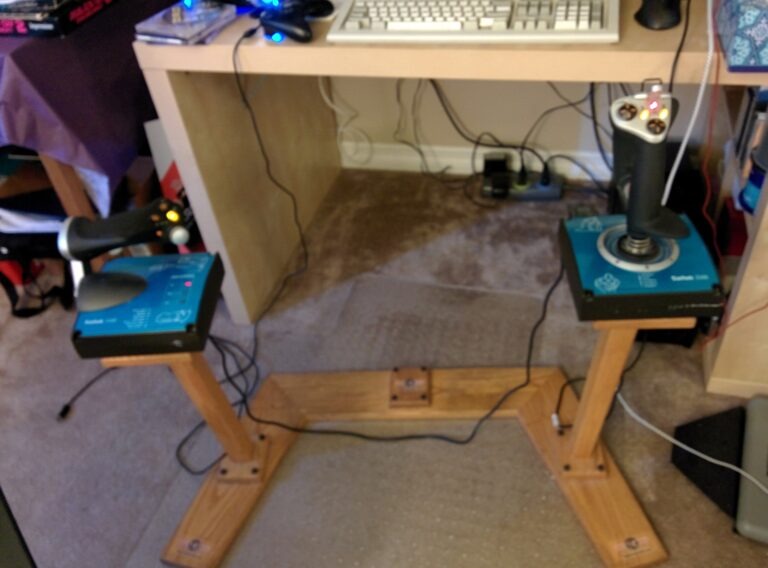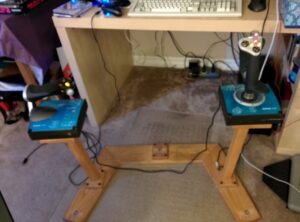 I'd like to introduce y'all to one of my prized possessions. This thing in the picture above is called the H.O.T.A.S.S., or Hands on Throttle and Stick Support. Back in the late 90s, before the temporary death of flight and space sims (that none of us saw coming), a company called Fighter Systems sent me one of these for review. The review was sadly lost to the sands of time (edit: no it's not, I FOUND IT), but the H.O.T.A.S.S. is still here and has been with me for around sixteen years now, through two moves (one of the cross-country) and three apartments. The fantastic thing about this is that it allows your HOTAS (Hands on Throttle and Stick) to be move out of the way when not in use, or not taking up valuable desk space.
I freaking love the damned thing, and I wish Fighter Systems would come back to make more because I think there'd be interest these days. I mean joysticks and such are selling out thanks to Elite: Dangerous, for example, and with more sims coming, one would only hope the demand would increase. I REALLY wish I still had the contact info for the folks there, but that too was lost to the sands of time.
Anyway, besides the stand and the supports, the H.O.T.A.S.S. came with two accessories: A keyboard stand thingy (which was awful, and I chucked when I first moved out to LA) and this thing: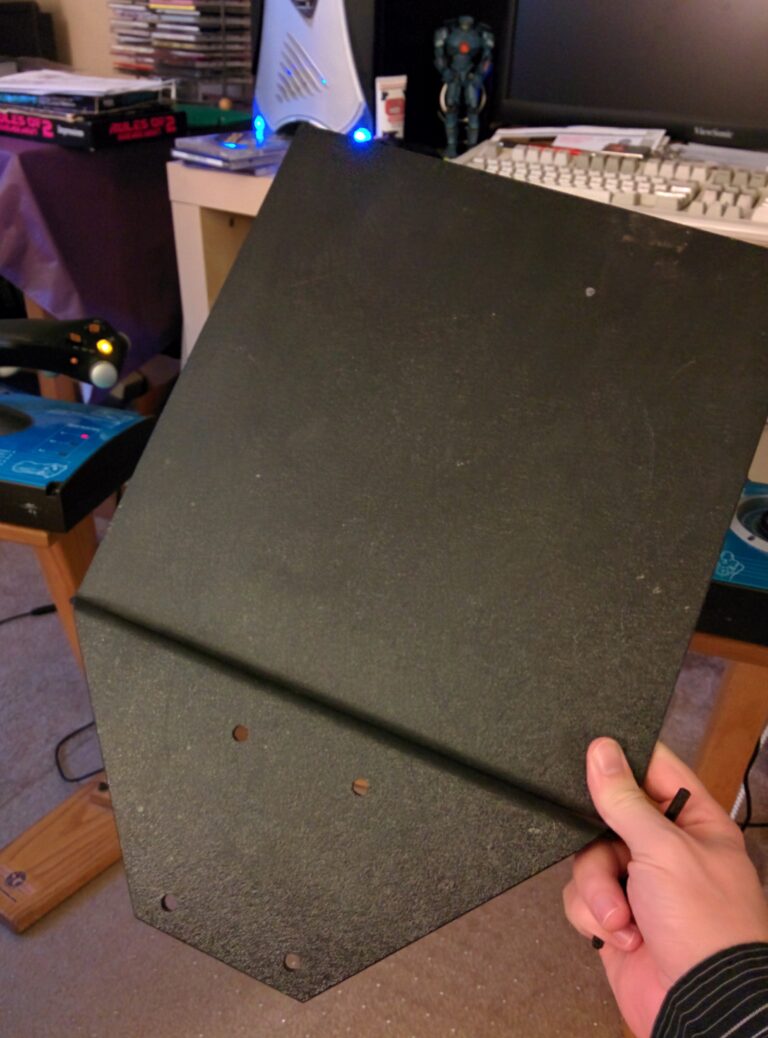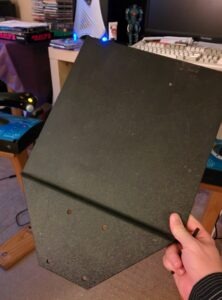 This is a foot pedal attachment that attaches to the center portion of the base (I mean, where else really?). I've kept in in the hope that one day I would indeed get foot pedals, but because my Saitek sticks have had rudder rockers on the throttle for a while, I've not felt like I've needed a set. However, my awesome girlfriend and her sister pitched in and got me a set of CH Pro Pedals (I plan on going full CH once this Saitek X-45 dies) for my birthday, so now I had an excuse to use it! After buying a new allen wrench to remove the screws, along with some Velcro tape for the pedals and the base, everything was attached pretty easily peasily.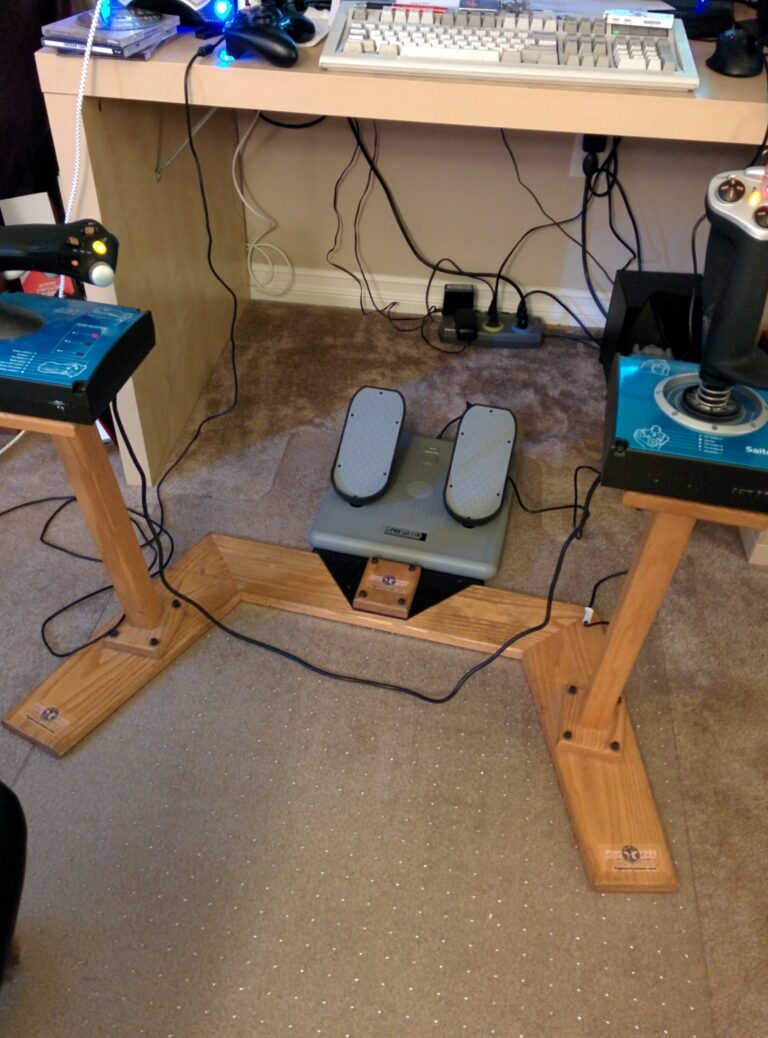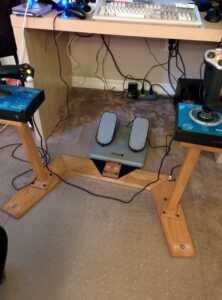 So now I've got this full throttle, stick and rudder set up for the first time ever, and it's WEIRD man. Like, I really have to get used to actually doing something with my legs as I play games, which is likely good for me. I really hope and pray nothing ever happens to my H.O.T.A.S.S. because I've no idea what I'd ever do for a replacement. I mean this thing has been through several HOTAS setups and dozens, if not hundreds of games with me, and I can barely imagine gaming without it. This thing took me through my first tour in Freespace 2, for example, along with now countless other games since then.
So yeah, I totally love my H.O.T.A.S.S., and after so long without foot pedals, it now feels complete. I just wanted to share my joy, so I thank you for reading. :)