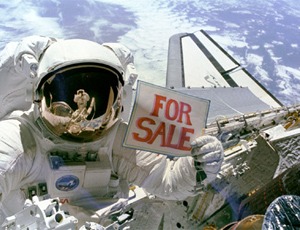 Hey guys! I'm still chipping away at that massive news post I keep promising with now about three weeks of news (around 150 items currently) backlogged, but some sales hit today that I wanted to make y'all aware of. First, Amazon is having a massive Last Summer Deals sale which includes some spacey goodness such as:
Steam is also having an unexpected sale, this time to celebrate one year of Steam Greenlight. Spacey game deals include:
If someone was to ask me what the best deals here were, I'd say X3: Gold in the Amazon sale (since it also includes Alnion Prelude, which is pretty decent) and Ring Runner. On Steam, though there's not much of a game there yet, Kinetic Void has a ton of potential, so it's a small price to pay for what hopefully will be a great game. Enjoy!
Edit: This just dropped as I wrote this post, but there's a massive Paradox Humble Weekly Bundle that, white at its base doesn't include any space games, if you pay $125 you get nearly fifty Paradox games which includes Sword of the Stars II. I'll likely get the smaller bundle just for the soundtracks alone my own self, but wow, overall that's a damned fine deal.