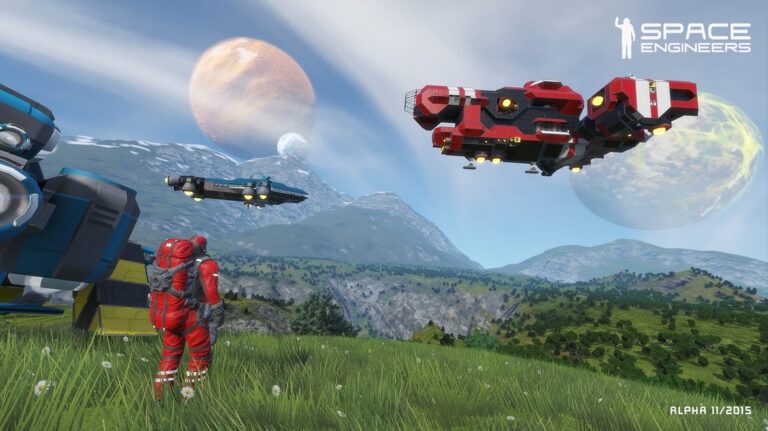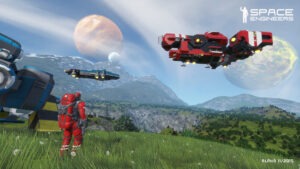 Welcome to the Space Game Junkie Podcast my friends! This week, guest host and resident Space Engineers expert Alex Sczakiel and I sit down with CEO, CTO and Founder at GoodAI and Keen Software House, Marek Rosa, along with Community Manager and Media Producer at Keen Software House Joel Wilcox to talk about the aforementioned Space Engineers. It's an early morning show for me (as our guests were in Prague), so I'm half-asleep through much of it, but regardless, we have a great talk about the game, early access, Steam, managing a community and much more! It ended up being a really fun show!
Podcast: Play in new window | Download (Duration: 1:19:04 — 36.6MB)
Subscribe: Apple Podcasts | Google Podcasts | Spotify | Amazon Music | Android | Stitcher | RSS | More
Next week on the show, we welcome the lead designer and writer of a game I've recently become smitten with, 1994's amazing space fighter sim, Star Crusader! As always, if you have any questions or comments, you can drop them below, email us at hail@spacegamejunkie.com or hit us up on the forums.
Show Notes
Miscellaneous Items
Games Mentioned
Medieval Engineers
Miner Wars 2081
Dual Universe
No Man's Sky
Star Citizen
Dreadnaught
Limbo
Insight
Doom
Wolfenstein
Kerbal Space Program
Great Age Inquisition
Warframe
Subnautica
Space Hulk: Deathwing