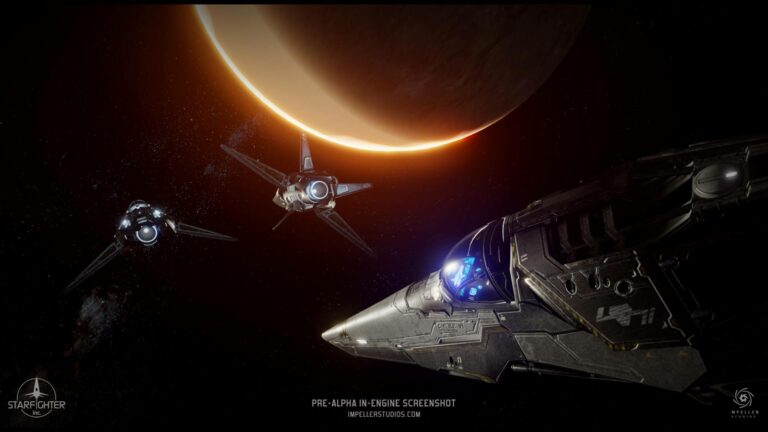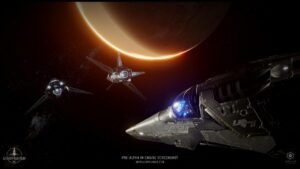 Welcome to the Space Game Junkie Podcast my friends! This week, Jim, Hunter and I welcome a couple of industry legends, namely David Wessman (of the X-Wing/TIE Fighter series) and Jack Mamais (of games such as Heavy Gear 2 and Mechwarrior 2: Mercenaries) to talk about their upcoming multiplayer space combat game, Starfighter Inc.! We talk a TON about the classic games these guys worked on (and really geek out about it, especially me), but eventually we DO talk about their new game, and come away even more excited for the game than we were going into the show. It was a true joy to talk to these gentlemen, and props go out to David, who was calling us from the middle of the night overseas in The Netherlands. :) This show was a real treat y'all.
Podcast: Play in new window | Download (Duration: 1:56:29 — 50.4MB)
Subscribe: Apple Podcasts | Google Podcasts | Spotify | Amazon Music | Android | Stitcher | RSS | More
Next week on the show, we're doing an early morning (i.e. 6 AM Pacific time) to talk to some of the folks at Amplitude Studios (who are in Paris, France) about their upcoming 4X, Endless Space 2.  If you have any questions or comments, please leave them below, email us at hail@spacegamejunkie.com or hit us up on the forums. Thanks for listening/watching, and enjoy the show!
Note: The video we used in the background of the live show was from PAX East, and isn't us live, FYI. ;)
Show Notes
Miscellaneous Items
Games Mentioned
X-Wing Alliance
X-Wing
TIE Fighter
X-Wing vs. TIE Fighter
Heavy Gear 2
Mechwarrior 2: Mercenaries
Homeworld
Battlehawks 1942
Secret Weapons of the Luftwaffe
Heavy Gear 2
Crysis
Subwar 2050