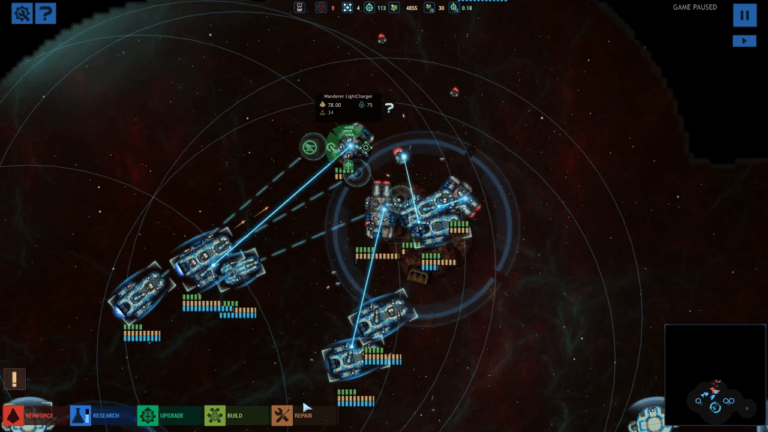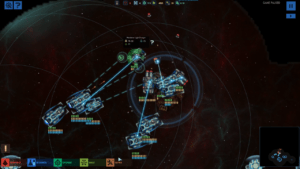 Hello my friends, and happy November! I'm sorry, again, that I didn't post one of these yesterday, but as usual, the day got away from me and before I knew it, we were about to do a podcast. It was a great show too. We talked about Daath Origins, but also a lot of Star Trek. It was a fun show, and you can watch the vid here (MP3 will be up tomorrow).
As for our game-of-the-week, wow Battlevoid: Sector Siege does NOT mess around. In the last two entries (numbers three and four), I basically spent my entire time trying to take over one sector. Ultimately, I fail. I also like how the game lets me fail, and forces me to deal with the consequences. It's not game over, it's "yeah, you lost, time to deal with the fallout." And deal I do, because this game is just brutal in its combat. Throughout the entire time on this one map, I felt like I was scraping and fighting for every inch of space. So good, so crazy, so brutal.
The remainder of my gaming time was taken up with two games, Voxel Interceptor and more Van Helsing. Voxel Interceptor is a neat thing, a mix of tower defense and shmup. You have a fighter and a carrier. The fighter can be upgraded and acquire new weapons (and new fighters can be unlocked) and a carrier, which can have turrets added to it, and these can also be upgraded. Your goal is to survive wave after wave while protecting your carrier from — so far — fighters and destroyers. It's really fun, though the controls are taking some getting used to. Speaking of Tower Defense, I reached one of those types of missions in Van Helsing that's so fun, they spawned an entirely separate game out of it called Deathtrap, which is also a blast. I'm really having a blast with Van Helsing, so much so I can see myself actually…gasp…finishing it.
Tonight there will likely be no gaming, sadly (sort of, the wife is home, so spending time with her is still awesome), but tomorrow we're gonna try the multiplayer in Geneshift, a game inspired by the best Grand Theft Auto games, 1 and 2. We're not sure how long we'll stick with it though, so we have several alternative games just in case, one of which is Battlestar Galactica Deadlock, which I've never played in multiplayer, so that should be fun.
Alright, enough gibber gabber, on with the news!
Descent Undergound has a publisher!! Huzzah, congrats to them!
Astrobase Command has a new Kickstarter update detailing its upcoming open alpha!
Void Destroyer 2 has a new dev video showing off a rebalanced and dynamic economy.
The Spatials: Galactology have a nice new detailed dev log about rooms and imports.
Polaris Sector: Lumens has a release date! November 14th! Yay!
Dual Universe released more alpha footage and tutorial videos for y'all to gawk at!
Stationeers has a new dev blog showing off new turrets and engines.
Children of the Galaxy got a new update which drastically changes and hopefully improves friendly and enemy diplomacy AI.
Endless Space 2 got a new minor faction, hero and questline in its latest patch.
Battlevoid: Sector Siege got a beta patch which adds some ships and makes a fair amount of balancing tweaks.
Starship Corporation now has a financial overview screen!
Interstellar Rift got a teensy patch with a half a dozen little fixes.
Finally, even though the big Halloween sale is over (didya get anything?), we have some separate sales. Osiris: New Dawn has a midweek sale on Steam, for example, while their Weeklong Sales have some spaceyness in there. The WinGameStore is having a Stellaris sale, and the Humble Bundle store has a big EVE Online starter kit on sale. Finally, Bundle Stars has become Fanatical, and has a decent sale going on to celebrate.
That's it for today y'all. Have a great one!