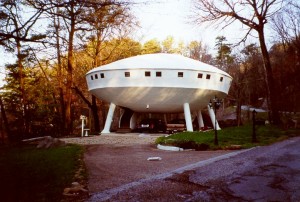 Tomorrow here in the States is our yearly Thanksgiving holiday, where we give thanks for the special people in our lives and the events that improved our year. While I'm thankful for many things – a wonderful girlfriend, amazing friends, gainful employment, and of course this blog – I thought I'd discuss which space games I'm most thankful for, and why.
Space Pirates and Zombies – I'm thankful for this game because it seems that lots of folks who don't normally play space games are playing this game, so I'm thankful for its success and accessibility. This will hopefully help spurn other developers to make more space games that are just as good, if not better. J
Freespace 2 – For still being the best space combat sim on the market, for constantly being updated with better graphics and new features, for Volition in releasing the source code, and for the passionate community that keeps it all going, Freespace is one of the Cinderella stories of space gaming.
Space Rangers 2 – For being one of the most complex, yet still accessible space games ever made. The sheer variety of ways to play this game keeps people coming back over half a decade since its release, and we'll likely keep playing it until Space Rangers 3 gets released, if ever. *crosses fingers*
Master of Orion II – For still being one of the best turn-based 4X grand space strategy games ever made, and for being on every hard drive I've had since it was released so many years ago. Even though it's getting close to two decades old, few games, if any have come close to beating its combination of accessibility, gameplay and variety.
Wing Commander IV: The Price of Freedom – For being the Wing Commander game with the best story, as well as the best use of full-motion video, especially at a time wherein most folks were butchering the use of FMV. Oh, and also being the game with the best fighter ever, the Dragon. ;)
HardWar – For being one of the best fighting and trading games taking place in what felt like a living environment. Sure, it's not REALLY space, but it's close enough. ;) This is one of those games wherein you'd have to pull the disks from my cold, dead hands before I'd give them up. ;)
The Rules of Engagement Games – Whenever I think of fabulous, detailed capital ship combat, I think of the RoE games. These games made me feel more like a real starship captain – whatever that would feel like since there haven't been any – than really any other game before or since. The detail of the universe, the wonderful combat and so on kept me playing these games for years.
The Starflight Games – I don't know how I COULD'VE FORGOTTEN two of my favoritest games ever, but I'm thankful for these games because they gave me a whole universe to explore — at least it felt like that — and gave me a sense of wonder and discovery that honestly hasn't been replicated.
So what about you folks? What space games are you thankful for? Have a wonderful holiday to my friends in the States!