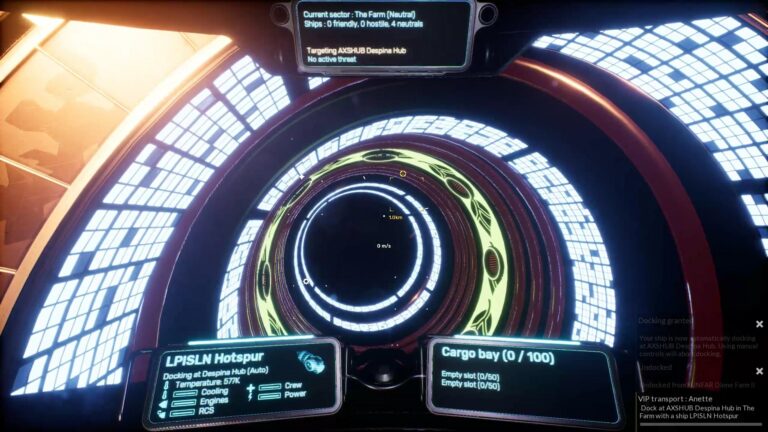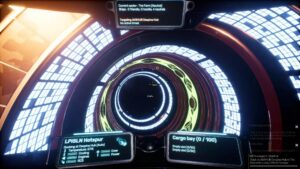 Opening/Random Thoughts
Hey friends, happy Monday! I hope y'all had a lovely weekend! Mine was busier than I intended, but still it was good. Had a karaoke birthday party for my sister-in-law on Saturday, and almost lost my voice as a result (I stopped after my third song) and got a good amount of gaming time in as well. Sadly I got less sleepy time in, but whuddyagonnado? How was your weekend?
I'm excited though, because my video card should be shipping today, so I just ordered ALL the other parts. This way, hopefully within the next week or two, depending on when everything arrives, my new PC should be built. I cannot wait y'all. I put off this upgrade for a while due to the wedding and such, but now I think the wait will have been worth it.
Today's Video(s)
In today's look at Helium Rain, we build our first station, a research station! Once it's up and running, it'll give us one research point a day, which do come in handy when you want to unlock specific technologies like better stations and the like. We also get our freighter built, and spend likely a little too much time trying to figure out trade routes. Trade routes are still a touch confusing in this game, but I eventually got it to work, and began making a decent profit off of it too.
Today's News
Parkan: Iron Strategy is apparently coming to Steam soon, along with new games Eternal Space Battles and OnSpace.
BossConstructor got its third free DLC today, which adds new modules, an improved UI and more! Time to revisit!
Starfighter: Infinity showed off its new Meteor Burger neutral space station, with playable arcade games!
Gaia Beyond has a big Halloween update called Pumpkin Pursuit with a new Pumpkin Gun, undead pirates and more!
Executive Assault 2 has an interview on Kotaku UK, which is a great read! It also got a fairly big patch the other day.
SimpleRockets 2 has a new trailer and a release date: November 8th! Yay!
Battlefleet Gothic: Armada II has a new dev post up about the game's factions! They also have more info on upcoming betas, as well as their release update for next year.
Space Impossible has a new dev post up regarding Alpha 16, which looks like a doozie.
Star Traders: Frontiers got a big update that adds new guns and more.
Outer Wilds has a new dev post about the Hearthian race in the game.
Starflight Remake has a dev post about new planetary clouds, which look great.
No Man's Sky has a small development update that teases larger things coming.
Interstellar Rift has a development update about some new toys coming up in the game.
Interstellar Prime has a new gameplay video up from the devs, and it looks pretty cool!
Hellion is getting a Rude Awakening update on 11/29 apparently. Not sure what that involves yet, but we'll keep you posted.
Star Trek Online has a new 2018/2019 roadmap which is almost entirely Discovery-related.
Worbital has resumed its beta, and has upcoming beta weekends you can sign up for.
NEXT JUMP: Shmup Tactics now has achievements! Yay!
Solaroids: Prologue got a big update that adds local multiplayer! Yay!
Shortest Trip to Earth got a big balance patch which hopefully makes the game more approachable. ;)
Stellar Tactics got a really big patch that adds more perk levels, new devices and more.
Celestial Command got redesigned warp gates as part of its latest alpha update.
Stellar Monarch got a sizeable patch which revamps the interface a bit.
Helium Rain got a patch which redesigned its manual docking HUD, tweaked the flight controls and more.
Reassembly got a fairly big patch which adds OSX Mojave support and more.
Hunternet got a patch which allows you to change your loadout, among other things.
Landinar: Into the Void got a patch which adds quite a few little things.
Beat Hazard 2 got a tiny patch which fixes some visual intensity issues folks were having problems with, as well as one that fixes AWS issues for Linux users.
ΔV: Rings of Saturn got a small patch with some player-based feedback-based fixes! There's also another patch which adds a colorblind mode, among other things.
Star Singularity got a patch which fixes some crashes and made the minimal resolution 1280×1024, another which fixes some loading issues and another which fixes some urgent issues.
Vendetta Online got a small patch which rescales the VR cockpit and a few other things.
Dreadnought got a pretty big patch — though they're hilariously calling it a hotfix — which fixes a ton of issues, supposedly.
Space Beast Terror Fright got a massive, massive patch which changes how the entire multiplayer system works.
Today's Deal(s)
Steam's Weeklong Deals have a decent amount of space games, such as the wonderful ADIOS Amigos, the developer of which we'll be talking to on the podcast next week!
Fanatical is having a Paradox Sale which of course includes Stellaris-related stuff.
IndieGala has Star Trek: Bridge Crew on sale for $19.99, which isn't its historic low, but is still pretty good.
What I've Been Playing
Gaia Beyond – Due to the Halloween update mentioned above, I decided to reload this one and give it a whirl. Unfortunately, it still has the same issue it has the last time I played: It takes too long to get anywhere. I don't mind games with a lot of travelling — it can be a lot of fun if done right — but I don't wanna go on a road trip where I'm forced to stay at 35 MPH, which is exactly what this feels like. The entire time I'm like "C'mon, let's go, I have things to do." Hopefully, they'll fix this, because there are a lot of games, such as 3030 Deathwar, Starcom: Nexus and other that do this way, way better.
Cliff Empire – This got talked up a lot in our Discord, so it was cheap enough to take the plunge, as I love me some good city builders. So far it's fascinating, and I'm reminded that I need to be more patient in these types of games because I expand too fast. Every time. ;) It's really great though, so far way, way better than its price would indicate. ;)
Garden Paws – Podcast co-host Spaz backed this and got two alpha keys, so he gave me one. It's a really pretty game, but I need more direction.
Eden Rising – Supremacy – This is shockingly fun. Third person combat with tower defense. I'm only about an hour in, but it's an open world game with a LOT going on, and both single and multiplayer. I dig it!
LOGistICAL 2 – This revamps much of the gameplay of the original, making it both more focused and deeper. I'm still wrapping my mind around it, since I've a lot of hours in the original.
Chaos Sector – I got about ten minutes into this before noping out. Unskippable cutscenes, a terrible interface, confusing gameplay. Yeah, I'm done.
That's it for today folks. See y'all bright and early tomorrow for our Helium Rain podcast!