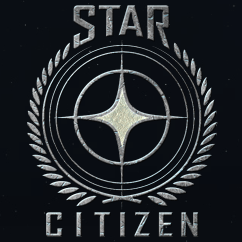 As I write this, the crowdfunding campaign for Star Citizen — using both its own site and Kickstarter — raised $6,238,563 with nearly 90,000 backers! That's more than three times their original goal of $2,000,000. That is FREAKING amazing, and I know I speak for everyone space sims everywhere when I say congratulations and thank you to Chris Roberts and the team behind both the game and campaign. You all have done a fantastic job, and I can't wait to see what y'all deliver once y'all get to work on the game. :) I am so excited for 2014 now it's silly. :)
I also hope that other developers and publishers who previously gave up on space sims and its fans take note. We're still here, we still want space sims, and we're willing to pay for them.
I'm honestly near tears for the possibilities this could mean not just for this game, but for the genre as a whole.
Now, who wants to be in the Space Game Junkie guild? ;) Head over to the forum and we'll talk more. ;)