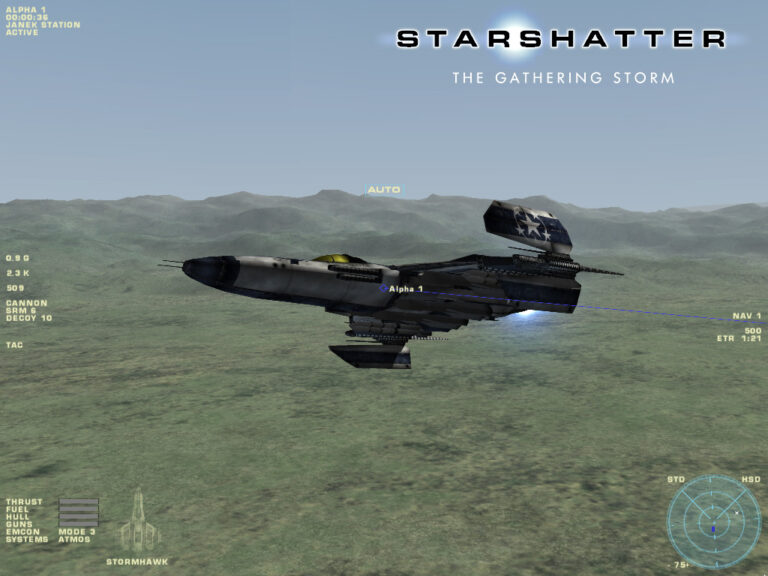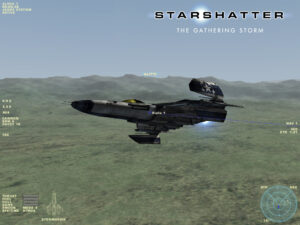 Edit: Starshatter Mods seems to be down, so if y'all find this story and still wanna download the game, you can over on SpaceSimCentral. Thanks for visiting!
I know I'm behind on posting news, but I've no idea how I missed this, and thanks to the folks on Quarter to Three for pointing it out to me. Apparently the excellent and unique military space sim, Starshatter: The Gathering Storm, has gone open source thanks to its original developer releasing the source code. This unique space sim — which has a flight-simesque dynamic campaign and allows command of both fighters and capital ships — has been up until now very hard and expensive to obtain. According to the story on StarshatterMods:
14 DEC, 2011 – STARSHATTER:THE GATHERING STORM – Open Source Version 5.0.5. This download Includes the cumulative Starshatter-TGS game up to version 5.0.5 (No CD Required). It is available for download from our "Lagacy Official File" section.
If you'd like to try this excellent sim, head over to StarshatterMods, register an account, then head to the Downloads to download the entire game. Enjoy!