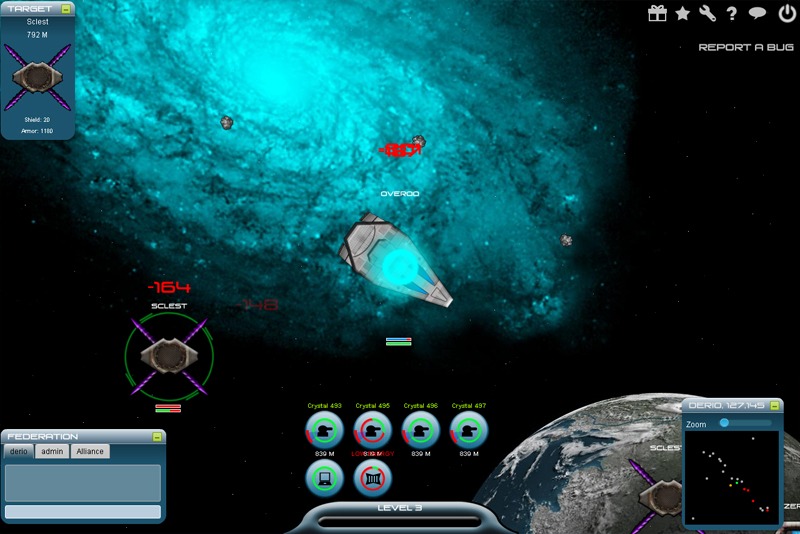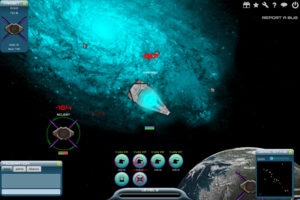 Apparently a new, free to play (F2P) browser-based massively multiplayer online game (MMOG) called Star Corsairs (SC) has launched today from the folks at Machine 22 (M22 – this is fun!). According to the press release, SC includes the following (my comments in parentheses, like this one):
Real-time epic space battles (I like that)
Pilot fast fighters or powerful capital spaceships (I'll take the capital ships, please)
Create and upgrade components for your spaceships (Upgrades! Awesome!)
Fight aliens, mine asteroids or engage in PvP battles (I'll stick with mining…what, I like mining!)
Jump into the action right away with public missions (Missions, yay!)
Create an alliance and claim domination over systems (Oohhh, meta game, fun!)
Become the most respected merchant of the galaxy (You mean like Quark on DS9?)
Overall, it looks like fun, and it's F2P in a browser, so I'll be giving it a try, and so should you. If you need more coaxing, you can see a trailer and some more screenshots after the jump. Have fun!