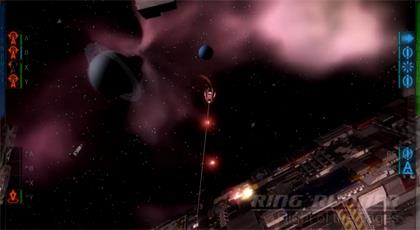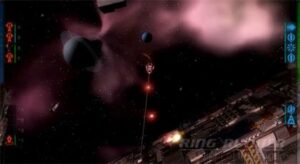 Thanks to Alexander Barrentine (@acbarrentine) on Twitter for pointing this out to me! Apparently there's a new spacey game on the horizon called Ring Runner – Flight of the Sages, according to this article on Rock, Paper Shotgun. They're calling it a mix of DOTA and other MMO's along with some ARPG action thrown in. I'd never heard of it before — though a trailer was released almost a year ago — likely because it looks to also be an Xbox Indie game (I own a PS3). ;)
Regardless, it looks to ME like a successor to Subspace with RPG elements using archetypes from Fantasy RPGs, which isn't a bad thing. Combat is top-town, wherein you can choose to fly one of sixty five ships pooling from over 300 skills to make each ship unique. Their YouTube page has a bunch of videos so you can make your own determination, and I'll embed some of these after the cut. I hope to learn more about this intriguing looking game soon. Thanks for reading!
Edit: I got some new information on the game from the game's designer, and will paste it beneath the cut.
The Rogue archetype in Ring Runner: Flight of the Sages presents an action-packed blend of traditional space shooter gameplay and the more progressive stealth mechanics found in MOBAs and MMOs. Our semi-organic stealth system is complimented by sophisticated decoy and misdirection abilities, resulting in a unique gameplay experience that's still accessible to fans of the traditional rogue class.