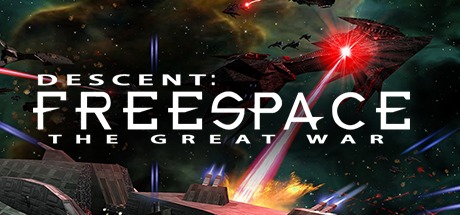 My friends, welcome to another really busy week of space gaming! This week, we'll plow through more of the campaign in the original Descent: Freespace — using the FSPort from the Freespace Open Project — in the hopes of finishing the campaign, and the Silent Threat (Reborn) expansion before we dive into the retail Freespace 2 campaign on September 30th. I forgot just how dark this campaign can get.
This week also continues our month-long celebration of Freespace 2, starting with Derelict and The Deuterium Connection, plus further this week we'll see Diaspora, Dimensional Eclipse and more!
Moving on from pre-recorded content, here's this week's streaming schedule (please remember all times are Pacific):
Monday – 8:00 AM-12:00 PM, Tachyon: The Fringe stream.
Tuesday – 8:00 AM-12:00 PM, Far Cry 2 stream. 5:00 PM – A discussion about sequels we wish we'd see, for the podcast.
Wednesday – 12:00 PM-4:00 PM, Ashes of Oahu stream (due to an unmissable engagement in the morning).
Thursday – 8:00 AM-12:00 PM, Far Cry 5 stream. 5:00 PM, Geneshift LAN Party broadcast.
Friday – 8:00 AM-12:00 PM, Sunless Skies stream.
I'm also enamored with Plants vs. Zombies: Battle for Neighborville, so I'll likely do an impromptu stream of that somewhere along the way.
You can see all of our planned upcoming streams and events on our calendar, as always!
You can watch any of these streams on Twitch, YouTube, Mixer and Steam.
Finally, in my endeavour to become fully self-employed so I can work on Space Game Junkie more often, I'm launching a new SEO and marketing consulting business today, with the hopes of helping independent game developers (or anyone really) get a better handle on their marketing for an affordable price. If you know someone who could use this service, please let me know, and thank you.
That should do it for this week y'all. Thanks so much for being so damned wonderful, and I hope to see you in the streams or in the comments! Have a great week!