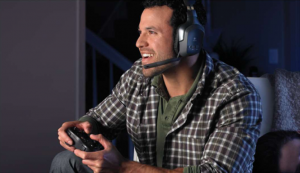 Update 2 – As of Thursday morning, Enemy Starfighter has a very clear lead, so if you wanna try to get me to play something else, now's the time to vote. ;) Ohhh, now Enemy Starfighter and Privateer 2 are tied!
Update 1 – As of Wednesday morning folks, Enemy Starfighter is in the lead with two votes while several other games have one. Check out the tallies below. :)
Original: Hey folks, I took Friday off to get some rest and play some games, and I realized, I only had recorded enough videos over the weekend for Monday through Thursday! I don't wanna leave Friday unscathed, so I thought, why not stream something? But which game?! That's where you come in. In the comments below, I'd love it if y'all could suggest ONE game (again, one people) you'd like to see me fumble through live this Friday at 3 PM Pacific time, I'll do the one with the most suggestions, for better or worse. ;) Get your suggestion in by Thursday at 5 PM Pacific, or else I'll be ignoring y'all after that. ;) I'll announce the game I'll be streaming Friday morning-ish (I wanna sleep in, okay?).
As for my own vote, I was thinking Privateer 2: The Darkening, but I'm open to others. ;) Thanks for your time, folks! :)
Here's the tally so far:
Enemy Starfighter – 5
Privateer 2 – 3
Freelancer – 1
Starflight – 1
Solar War – 1
Sundog – 1
Distant Worlds: Universe – 1