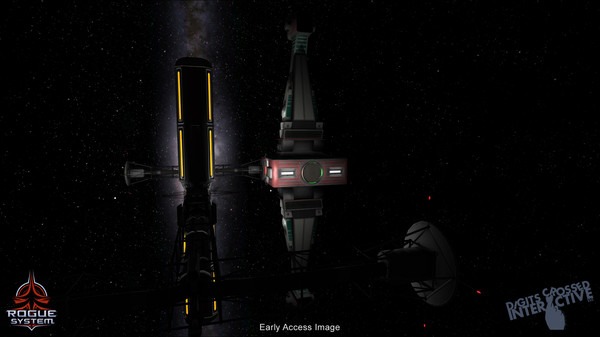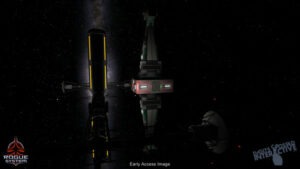 Update: After verifying the results, I used a random picker to choose the three winners, so congratulations to Paul Drager, Marc Mouvet and Andronicus C! Thanks to everyone else who entered, and don't worry, if you didn't win, the upcoming 5 year anniversary of the site will give you plenty of opportunities to win more stuff. :)
Hey friends! If you listened to this week's Rogue System podcast, you know that I was given three codes by the very generous developer, Mike, to use in a giveaway, so here we are. How can you win a Steam code? It's not that hard, I just want y'all to follow me a teensy bit more. ;) To get a vote for one of the codes, if y'all don't mind, please follow or subscribe to me on the following services:
Then, once you've done so, email me at contests@spacegamejunkie.com and  let me know the name/alias you used to each of these and once I confirm, you'll get into the running.
If you'd like an EXTRA vote, then you can post on your own personal social media about the contest so that others can see it, and then also include it in your email to contests@spacegamejunkie.com for an extra vote.
Please Note: You don't have to be a member of all of these to enter. I realize some folks hate Facebook, for example, so I'm not gonna hold it against you if you don't have a Facebook account. Just, in your email, tell me which you've signed up for and which you aren't a member of and that'll be fine. :)
Next Friday at 9 AM Pacific time, I'll take all the entries and run them through a random selection tool in order to choose the winners, and will contact them each by email separately with a key. This means you have a week to enter. Once the deadline hits, it'll take me a spell to verify all the signups, so gimme a few days after before winners are announced, please. :)
So please, help pad my numbers a little bit and help yourself to a chance to win this phenomenal simulator. Thanks so much!