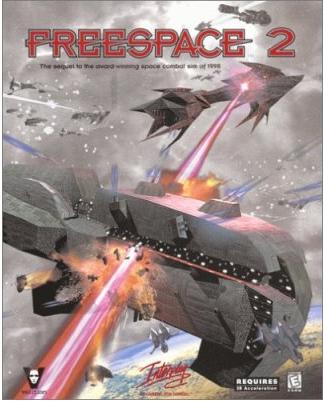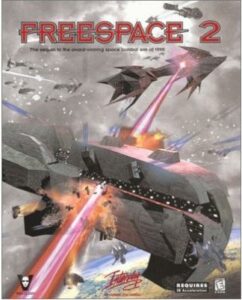 Hello friends, and welcome to this episode of the Space Game Junkie Podcast! The date we recorded this podcast was 9/30/14, which is 15 years to the day on which the finest space combat game ever, Freespace 2, was released. Therefore, Jim and I talk to a couple of folks who are not only fans, but also experts on the game itself. Our guests include longtime journalist for PC Gamer and Gamespot (he wrote the review for the game there a while back) Stefan "Desslock" Janicki along with Hard Light Productions (THE place to go for your Freespace modding needs) administrator and creator of the fantastic Freespace Open Installer (among other things), Ian "Goober5000" Warfield. In our roundtable discussion (and this was the first time I tried to do something of a topic-based roundtable, so I was a bit nervous I admit), we talk about the game's development, its marketing, its release, the Source Code Project and much more.
Podcast: Play in new window | Download (Duration: 1:40:43 — 52.2MB)
Subscribe: Apple Podcasts | Google Podcasts | Spotify | Amazon Music | Android | RSS | More
A few things were mentioned in the podcast such as playing the first game on an Amiga, a 3D printed Sathanas or an interview with the game's writer, so check those out as well. :) Thanks to our guests for joining us and making a fantastic podcast, and thank you for listening! As always, if you have a guest or topic you would like us to copy, please don't hesitate to hit us up at hail@spacegamejunkie.com. Thanks again for listening, and enjoy!