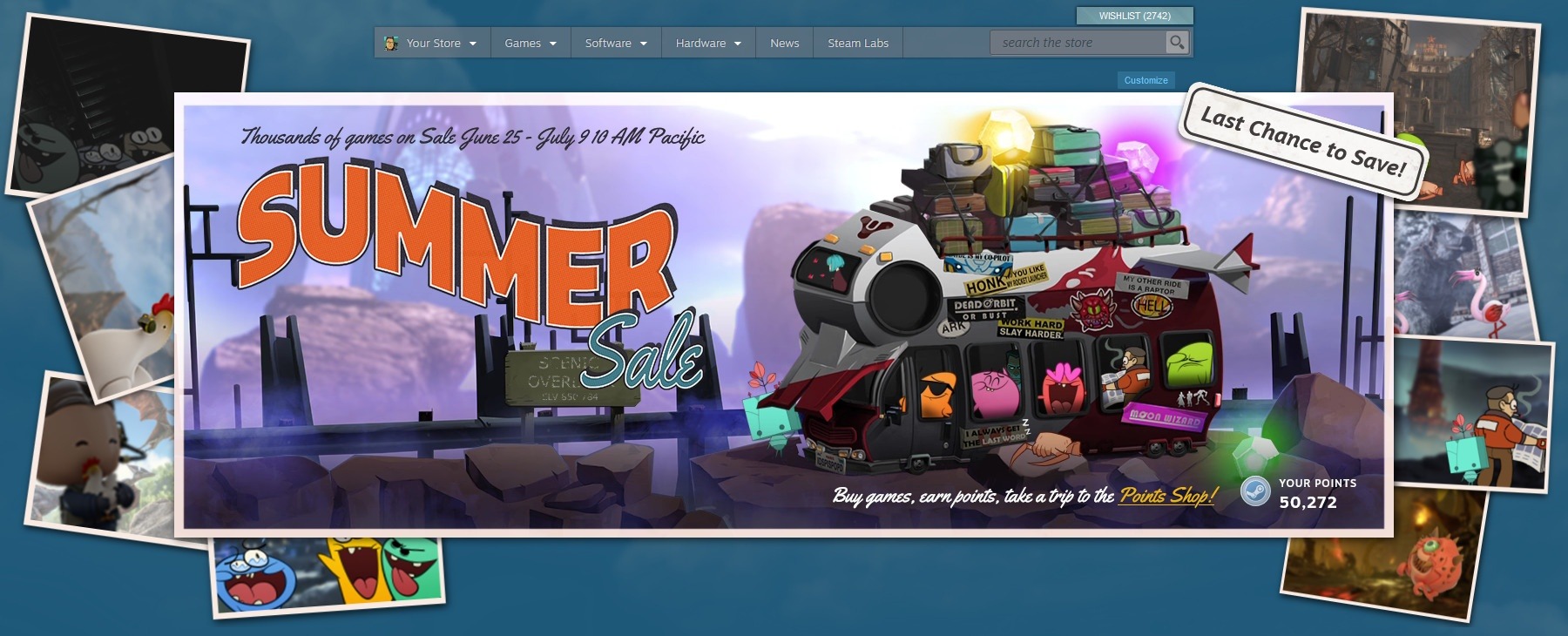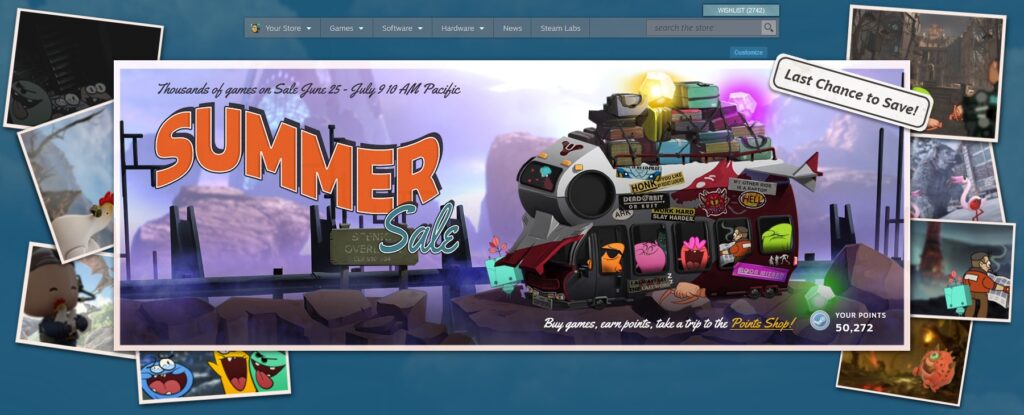 Welcome to this week's podcast, my friends! This week, Jim, Spaz, Hunter and I talk about the Steam sale that JUST ended as I write this. So this info will be a little out of date, but it's still a fun discussion of sales, the proper tools and also what to keep an eye on for the next sale.
Podcast: Play in new window | Download (Duration: 1:34:34 — 64.9MB)
Subscribe: Apple Podcasts | Google Podcasts | Spotify | Amazon Music | Android | RSS | More
As always, if you have any questions or comments, please drop them in the comments below, email us at hail@spacegamejunkie.com or hit us up on the forums.