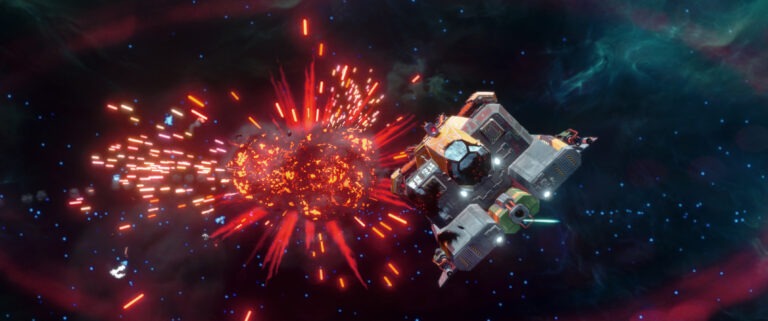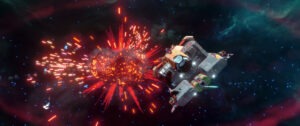 Welcome to this week's Podcast, my friends! This week, Jim, Spaz and I sit down with CEO Travis Baldree and Art Director Howie Day of Double Damage Games to talk about their upcoming masterpiece, Rebel Galaxy Outlaw! We talk a lot about the game itself, why it will neither have VR nor DLC, the grind of game development, and even some updates on Howie's other project, Wings of Saint Nazaire! It ended up being a really fun show!
Podcast: Play in new window | Download (Duration: 1:56:35 — 50.8MB)
Subscribe: Apple Podcasts | Google Podcasts | Spotify | Amazon Music | Android | Stitcher | RSS | More
Next week on the show, with the holiday season upon us, that means sales. LOTS of sales. We'll try and find what we hope will be the best deals to look out for, including historically low prices and so on! As always, if you have a question or comment, you can hit us up below, email us at hail@spacegamejunkie.com or hit us up on the forums. Thank you for listening, and as always, we hope you enjoy the show!
Show Notes
Games Mentioned
Wing Commander Pioneer
Rebel Galaxy
Freespace 2
Wing Commander: Privateer
X Rebirth
Star Wars: Battlefront 2
Freelancer
Starlancer
Vega Strike
Mechwarrior Online
X-Wing vs. TIE Fighter
Independence War 2
Evochron Legacy
Elite: Dangerous
Saints Row 2