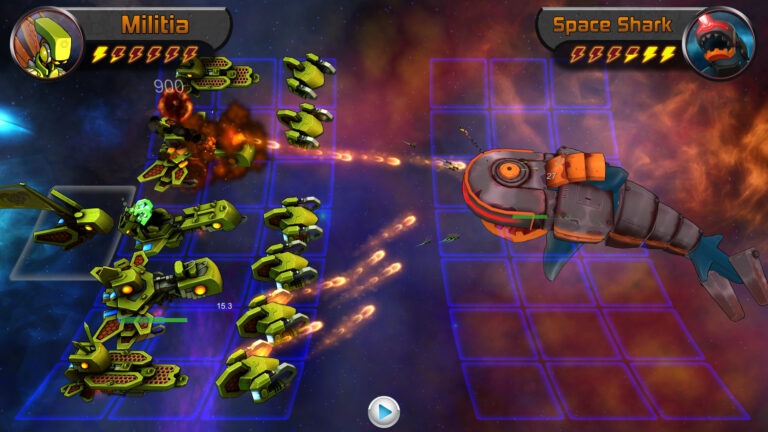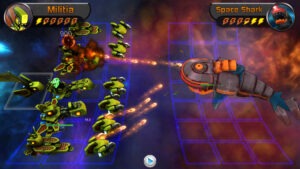 Welcome to this week's podcast, my friends! This week, Jim, Hunter, Spaz and I sit down with Isaac Aubrey (Overwürm) and Dave Quinn (Lead Engineer) at Blue Wizard Digital to talk about their rougelite fast-paced "5X" galactic conquest game, Space Tyrant! It was a very, very fun discussion about game design, UI design, mobile vs. PC design and much more. These guys have been in the industry a while, so it was great to hear their insights on the industry. Plus, the game is awesome, so learning how it got to where it is today was fascinating.
Podcast: Play in new window | Download (Duration: 1:50:13 — 46.5MB)
Subscribe: Apple Podcasts | Google Podcasts | Spotify | Amazon Music | Android | Stitcher | RSS | More
Next week on the show, we'll be doing an early morning (for us) show to talk to the folks behind the co-op buildy shootey spacey game, Space Impossible! As always, if you have any questions or comments, please drop them below, email us at hail@spacegamejunkie.com or hit us up on the forums.
Show Notes
Games Mentioned
Master of Orion 2
Spaceward Ho!
10 Minute Space Strategy
FTL
Into the Breach
Star Chamber
Aurora4X
Dominions 4
Master of Orion: Beyond the Stars
Warlords
Warlords II
Warlords 3: Darklords Rising