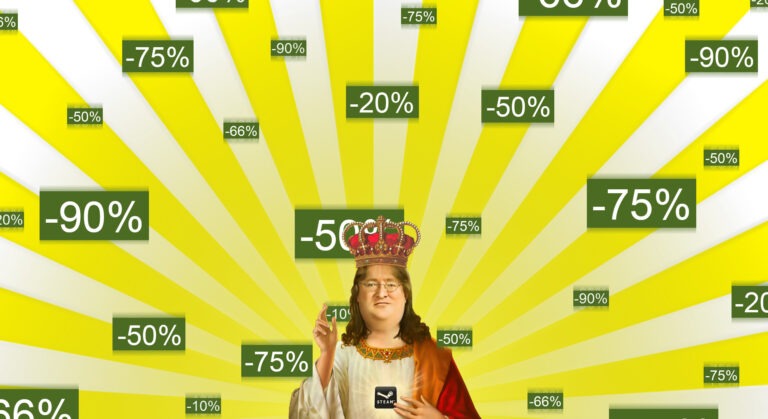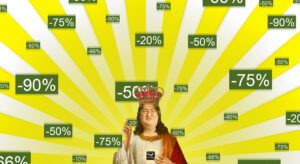 Welcome to the last SGJ Podcast of 2016 y'all! This week, Jim, Hunter and I talk about the just-launched Steam Sales, and what we think are the best deals you should look out for (you'll need Enhanced Steam for the best experience). We cover both space and non-space games as well, so I hope the list helps! We also talk about our surprises and disappointments for 2016. It's a long show, but it was a lot of fun.
Podcast: Play in new window | Download (Duration: 2:25:42 — 54.7MB)
Subscribe: Apple Podcasts | Google Podcasts | Spotify | Amazon Music | Android | Stitcher | RSS | More
We're off next week, but we'll be back in January with a look at 2017! Check out the calendar for all upcoming shows! If you have any questions or comments, as always drop them below, email us at hail@spacegamejunkie.com or hit us up on the forums.
List of Games to Look For on Sale
Steam Sale 2016 Ideas:
Games You Should Get or Gift if Not Owned Already, Must Owns
Brian:
Jim:
Excellent Games to Get on Sale if you don't Already Have Them, Should Own if a Fan of the Genre
Brian:
Jim:
Games to Get if They're at their Lowest Price Because They're Still Awesome
Brian:
Jim:
Should Look for Deep Bargains Because These are Good, Yet Fun
Lists of 2016
Most Played Game
Brian – Lord of the Rings Online
Jim – ARMA 3
Hunter – EVE
Most Surprising Game
Brian – Homefront: The Revolution
Jim – Warhammer 40K: Eternal Crusade
Hunter –
Most Disappointing Game
Jim – Elite: Dangerous
Hunter – Multiplayer Doom
Game You Regret Buying
Brian – CTU: Counter Terrorism Unit
Jim and Hunter – Battleborn
Hardware Purchase of the Year
Brian – Roland MT-32/SC-55
Jim – 3440X1440 monitor
Hunter – Razer Turret
Jim's List:
Weirdness
Pony Island
Quadrilateral Cowboy
Diaries of a Spaceport Janitor
Sunless Sea – Zubmariner
Disappointment
Elite Dangerous: Arena
Black Desert Online
Ashes of the Singularity
Dead Star
Battlefleet Gothic: Armada
Battleborn
Mighty No. 9
Sword Coast Legends
Marvel: Ultimate Alliance
No Mans Sky
Savage Resurrection
Warhammer 40,000: Eternal Crusade
Hybrid Wars
Space Hulk Deathwing
Syndrome
Gears of War 4
Mighty good
Dragon's Dogma: Dark Arisen
Darkest Dungeon
The Deadly Tower of Monsters
Sorcery!
XCOM 2
Far Cry Primal
Stardew Valley
Axiom Verge
Salt and Sanctuary
Hyper Light Drifter
Battlezone 98 Redux
Final Fantasy X/X-2 HD Remaster
Overwatch
Brigador
Lego Star Wars: The Force Awakens
Starbound
Halcyon 6: Starbase Commander
Event 0
Warhammer: End Times – Vermintide
Butcher
Shadow Warrior 2
Titanfall 2
Owlboy
House of the Dying Sun
Call of Duty: Infinite Warfare
Tyranny
Planet Coaster
Darksiders: Warmastered Edition
Steep
Witcher 3 GOTY
Interesting mechanics
Tharsis
Duskers
NOCT
SteamWorld Heist HD
Grow Up
Hrmmmmm
Homeworld: Deserts of Kharak
Stellaris
Total War: Warhammer
Dead by Daylight
Hawken Relaunch
MW Living Legends
Necropolis
Earth Defense Force 4.1: The Shadow of New Despair
Death Road To Canada
Meridian Squad 22
God Eater 2: Rage Burst
Obduction – Hunter?
Assault Suit Leynos
Earthlock: Festival of Magic
Mother Russia Bleeds
Toxikk
Dishonored 2
Ittle Dew 2
Killing Floor 2
Watch Dogs 2
The Dwarves
Dig
Mekazoo
Dead
EverQuest Next (Win, PS4)
Fable Legends (Win, XBO)
Halo Online (Win)
Nosgoth (Win)
Rising Thunder (Win)
Triad Wars (Win)
Darkspore (Win)
Dust 514 (PS3)
PlanetSide (Win)
Project Spark (Win, X360, XBO)[760]
The Mighty Quest for Epic Loot (Win)
Tom Clancy's EndWar Online (Win)
Tom Clancy's Ghost Recon Phantoms (Win)