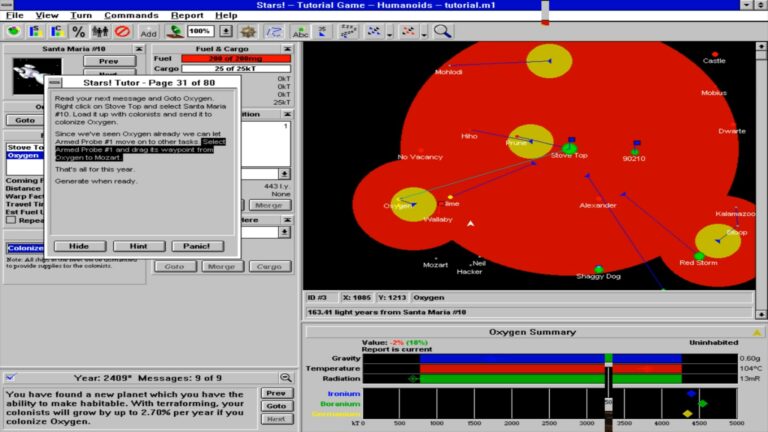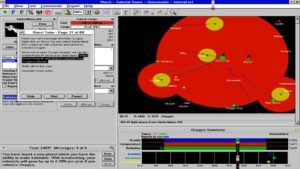 Hello, my friends, and welcome to Podcast Day! :) I'm super excited because tonight we're talking to the developer of what I feel is one of the biggest surprises of 2017, Star Fleet Armada Rogue Adventures. If you've seen my series on the game, you know it's something of a throwback/homage to exploration/adventure games of the late 80s and early 90s, like Starflight and Star Control 2. It's super awesome, so it'll be great to talk to the mind behind it.
Moving on, today's video is something of a comparison/contrast to yesterday's video covering Aurora. Once I was done with…whatever that was, I strained to think of what to record next, when it hit me: why not record a strategy game with a similar aesthetic? I therefore immediately thought of Stars!, which is even older than Aurora. I have a registered copy that uses DOSBox, so I loaded that up and fired off the tutorial, since I hadn't played in a while. I tell y'all, I had more fun per turn in Stars! than I did during the entirety of my time with Aurora. It's such a shame Stars! Supernova never happened. I do have the beta of it though, I should try and get it running.
Last night was a pretty relaxed night. I spent a while playing both Lord of the Rings Online and the Hawaii DLC of LOGistICAL, which is a very different challenge from the Australia base-game. Both games were really exactly what I needed, as LOTRO is perfect for some solo question in a gorgeous land, while LOGistICAL has some super-satisfying problem solving with its myriad of puzzles. It was pretty much the chill evening of gaming I really needed. Tonight, besides the podcast, I'll likely get no gaming in since Nicole's folks are staying at our place tonight, so last night was a really nice respite.
Alright, enough about me, let's tackle the news:
The final piece of news isn't game related, but this awesome dude and his dad made a model of a TNG warp core, which is just super adorable and great.
Finally, we have some deals. First off, you can get the amazing Offworld Trading Company at GamersGate for $8, or for an even better deal (thanks Otagan!), you can get the base game and its expansion, Jupiter's Forge, for $14.99 at the official Stardock store. Then, Stars in Shadow is now available on GOG, and is currently at 40% off for $14.99.
That's it for today! See y'all on the show tonight!